Compliance Management App
Solution Overview
With ISB's Compliance Management application, manage all your compliance requirements in one single system, available on the web and any device. It provides real time visibility of your compliance status, with a quick drill-down to upcoming expiries and with an embedded document management system. 
Key Features
Eliminate risk exposure: current compliance status and upcoming expiries displayed in a clickable dashboard

Easy access: the app works on any web browser and on any device, so you don't need to dig for those excel sheets anymore

One version of the truth: full compliance details including the related documents stored in one place


Easy to use: reduce the effort of managing your compliance using one simple app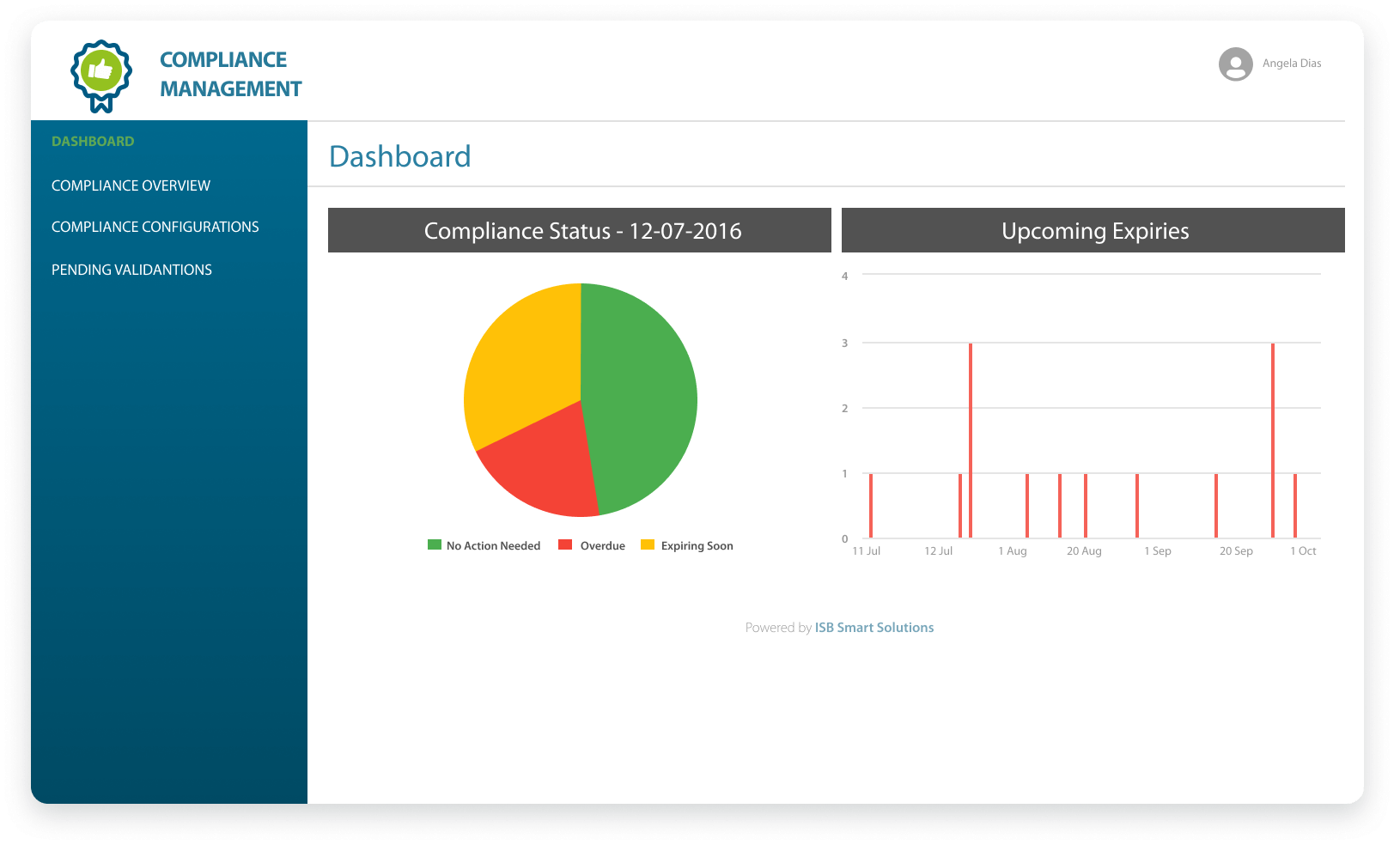 Problem Solved and Key Benefits
Managing compliance used to be a cumbersome manual process, with a high risk of missing deadlines and operating in a non-compliant way, frequently without even realising it. With the ISB Compliance Management App, you now have access to all your compliance requirements, their status and expiry as well as all related documents.
Other Solutions from ISB Smart Solutions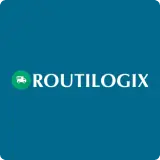 ROUTiLOGIX Logistics Management
ROUTiLOGIX continuously listens to all process components, identifies problem areas and responds to continuous change. This is all about harmonious interaction between the components: demand management, resource management, route planning, and route execution.
See Solution Details
BinLOGIX Smart Bins
BinLogix is a pre-integrated IoT mobile and web app for the cleaning crew. Designed to read calibrated sensor data, it creates efficiencies in collections, over filling, littering, subcontractors and resource management and provides detailed intelligence from a range of container assets.
See Solution Details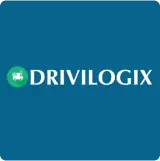 DRIViLOGIX Mobile Driver App
DriviLogix is a driver mobile application designed to help the driver work through and complete the tasks associated with their daily process such as collecting and transporting waste materials in different jobs and routes to get to recycling and disposal points.
See Solution Details