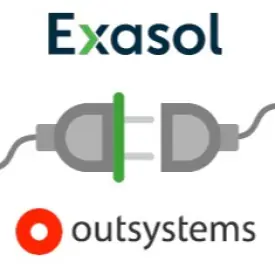 Using huge amounts of (analytical) data in OutSystems
All Industries | Data Integration Tools
Solution Overview
We have created a component that allows the OutSystems platform to connect to the Exasol high-performance analytical database. Using Exasol with OutSystems enables data driven companies to speed up their digital automation strategy and quickly implement low-code data driven business applications using AI, ML & PM techniques.
View Demo
Key Features
Exasol is an ultra fast and enterprise scale in-memory column-store analytical database.  It can store massive data volumes in a highly flexible and adjustable data model without worrying about performance and database maintenance. 
Intelligent algorithms in the database monitor usage and perform self-tuning tasks, which optimize performance and minimize any data administration overhead (and TCO).
Now with this combination of OutSystems and Exasol, you can use the agile, flexible and logical data model methodology; concentrate on the logical data design and just map it to the physical (raw detailed) data model. This means that OutSystems developers can easily create and change any queries within OutSystems without having to pre-model or pre-aggregate all data for any performance reasons. 
For more technical information and download, please go to the forge at: https://www.outsystems.com/forge/component-overview/8697/exasol-connector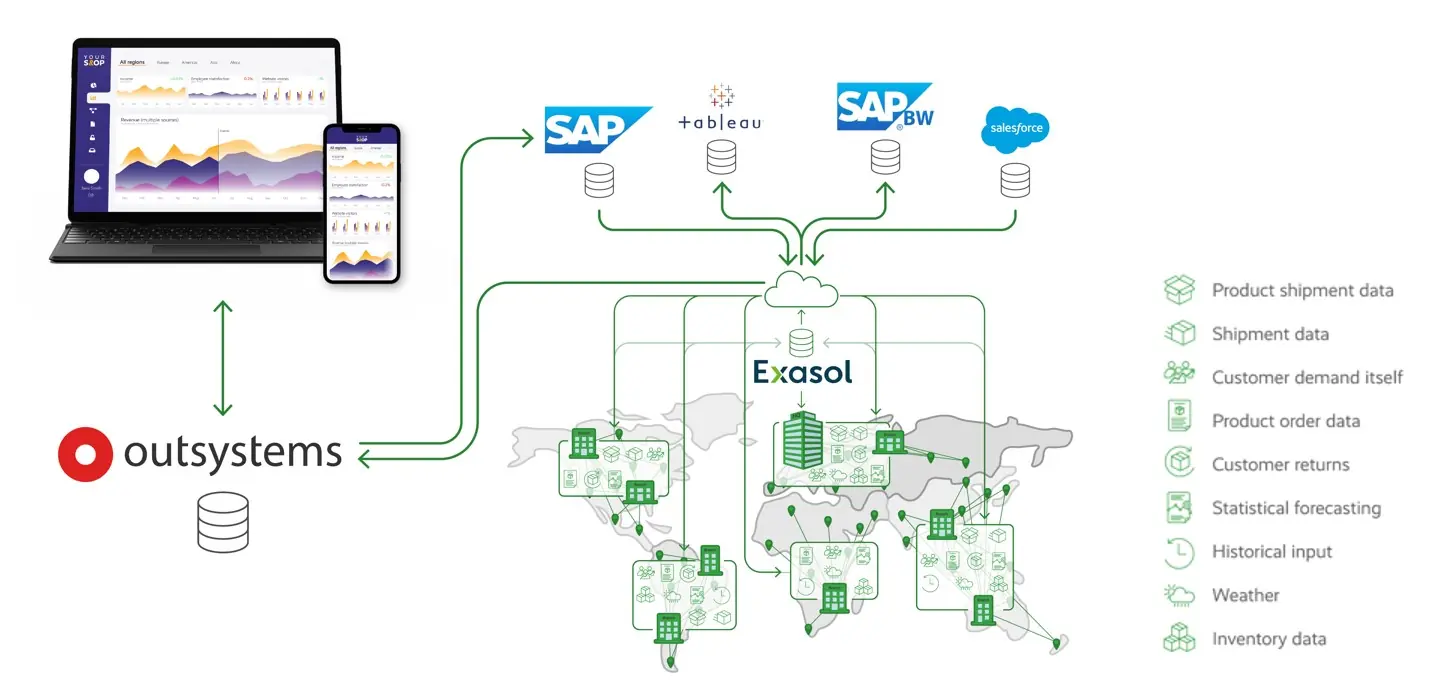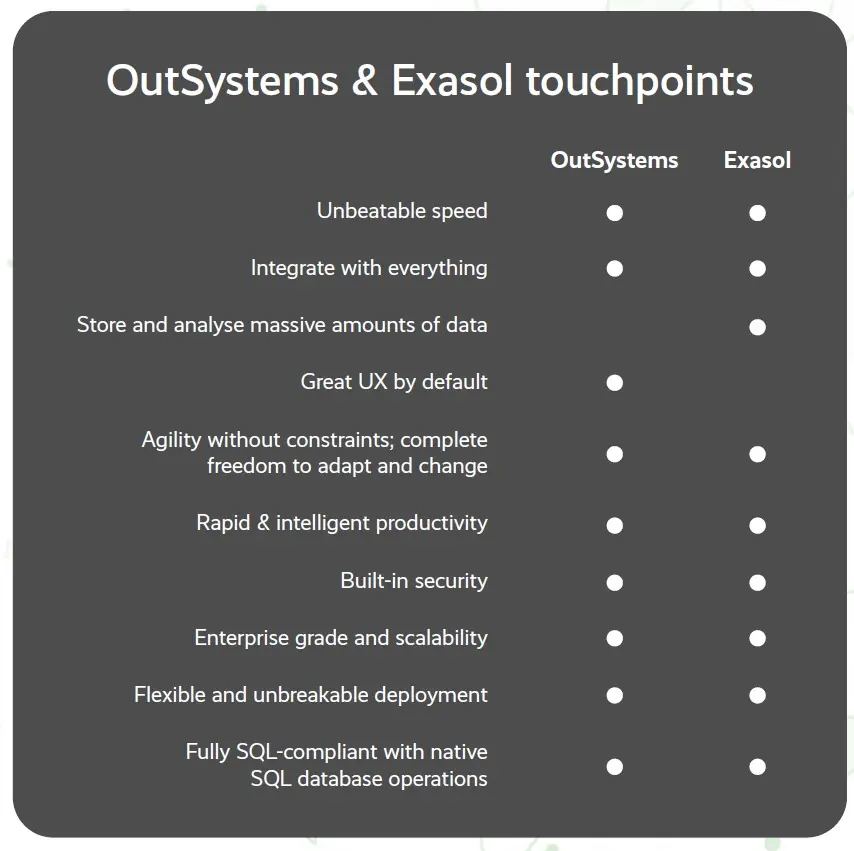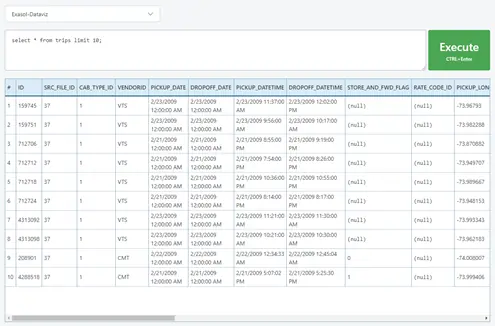 Key Benefits
The connection between Exasol and OutSystems has been developed from the vison that both platforms perfectly fit our rapid-development, low-maintenance and high-performance ideology.
It allows users to make huge amounts of (analytical) low level data available to operational use cases and make it flexible and actionable by developing applications using the Exasol data; standalone or integrated with all other corporate systems, data and processes.
For example organizations can create apps for uses cases like Sales & Operational Planning where huge amounts of data with various data models and unrelated keys can easily be integrated and used within OutSystems.
Or even use Exasol as a data lake, offload actual and historical data from expensive world leading ERP systems and use OutSystems to build the applications around it.        
Other Solutions from NovioQ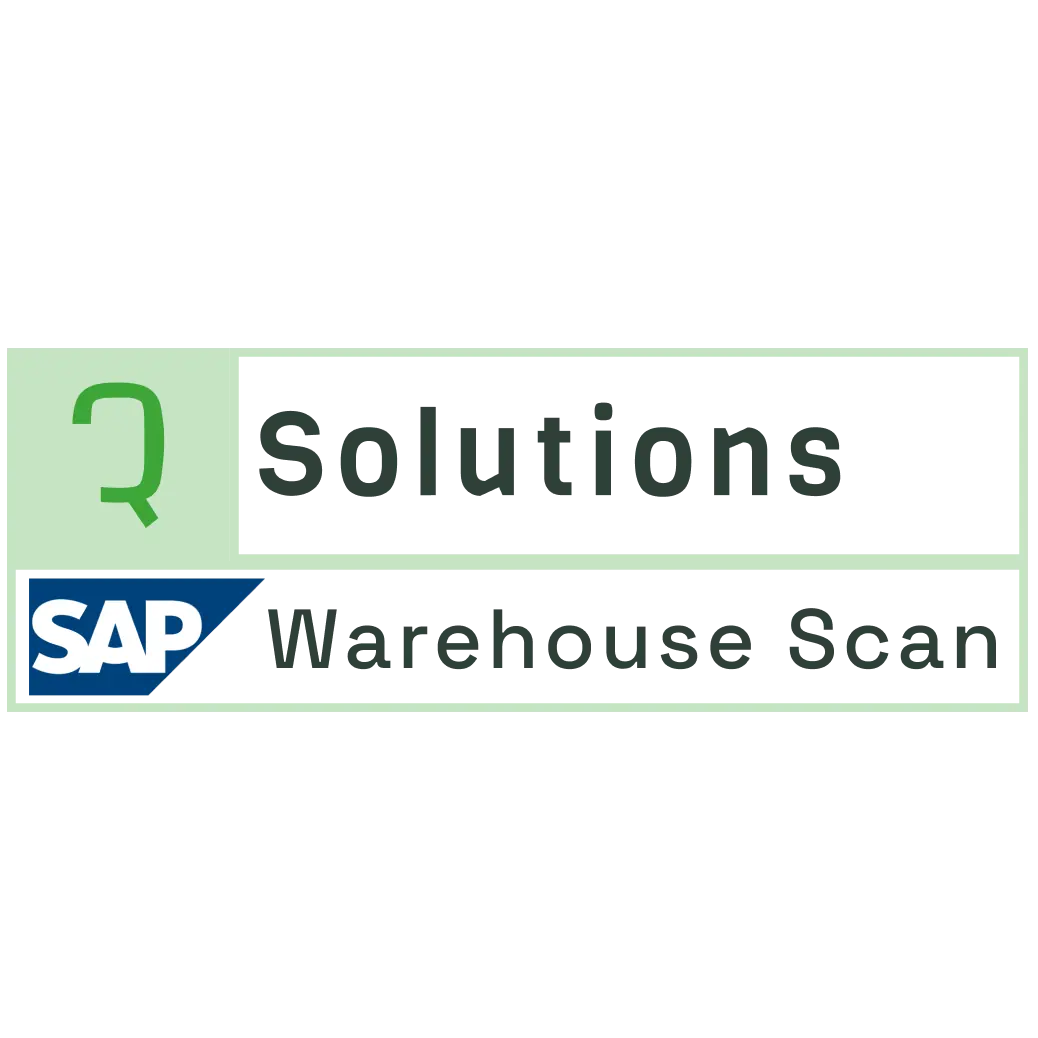 SAP-connected scan application for scanning pallets in the warehouse and confirming the transfer order.

Spinque Realtime Performance
Our Spinque-OutSystems component enables you to get realtime answers to any question you ask your dataset. Spinque uses a unique column store style search algorythm that makes all of your applications fly. Also available for SAP-based applications.