Customer Service
Financial Services
Banking
Solution Overview
e-KYC is an accelerator that automates identification and verification of your customers; be it an individual, an enterprise, or a trust. It allows you to quickly configure and automate KYC processes that are rule-based and to integrate with external KYC data providers to facilitate a complete e-KYC, where the customer is NOT required to visit your office.
Key Features
Banks and Lenders today offer various Loan and Deposit Products to individuals and corporations. Each offering requires various levels of KYC processes which the Product and Customer type dictates, not to forget the Compliance needs for the same.
Key Benefits
Rule-based access  
Simplified and intuitive UI
Out-of-the-box List Screening connector
Business Rules driven workflow for necessary approvals and task allocations
Microservices architecture and modular design
Pre-built API connectors for seamless integration
Other Solutions from Persistent Systems, Inc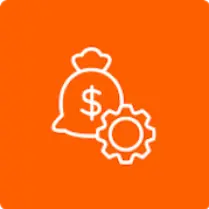 Loan Origination based on Microservices architecture, are out-of-the-box accelerator for various types of Loans with multiple integration options.
See Solution Details
Digital Banking is not just about having a Mobile Banking App. The Digital Bank accelerator is quickly deployable within 3 months. Persistent Digital Bank template is quickly deployable for your standard Loan and Deposit Products. It offers standard integrations with LOS, Credit Decisioning, and GL Systems amongst others.
See Solution Details
Pitchbook is a tool for the front office of large and mid sized enterprises for generating dynamic, accurate and up to date sales presentations.