HIPAA Compliant Cloud Solution
Healthcare CRM
Healthcare
Solution Overview
For organizations seeking low code purpose-built web/mobile applications in the cloud that are subject to HIPAA Compliance, T4S Partners offers a complete build and manage offering. Our Compliant Cloud Solution with OutSystems ensures the entire solution stack – from application layer through to infrastructure hosting meets HIPAA regulatory requirements.
Key Features
Our HIPAA Compliant Cloud Solution fulfills a critical requirement for healthcare companies seeking to build and run digital applications in the cloud – a reliable, HIPAA compliant solution.
Our solution offers clients additional Administrative, Physical and Technical Safeguards beyond the OutSystems premium cloud security capabilities. 
OutSystems low code platform offers healthcare companies speed and agility.  Reusable application build modules contribute to reducing software development cycles.  Our solution brings together reusability with reliability through our HIPAA-tailored components.  We target critical areas of the OutSystems 4 Layer Canvas application architecture that require HIPAA design considerations when building/hosting web and mobile applications.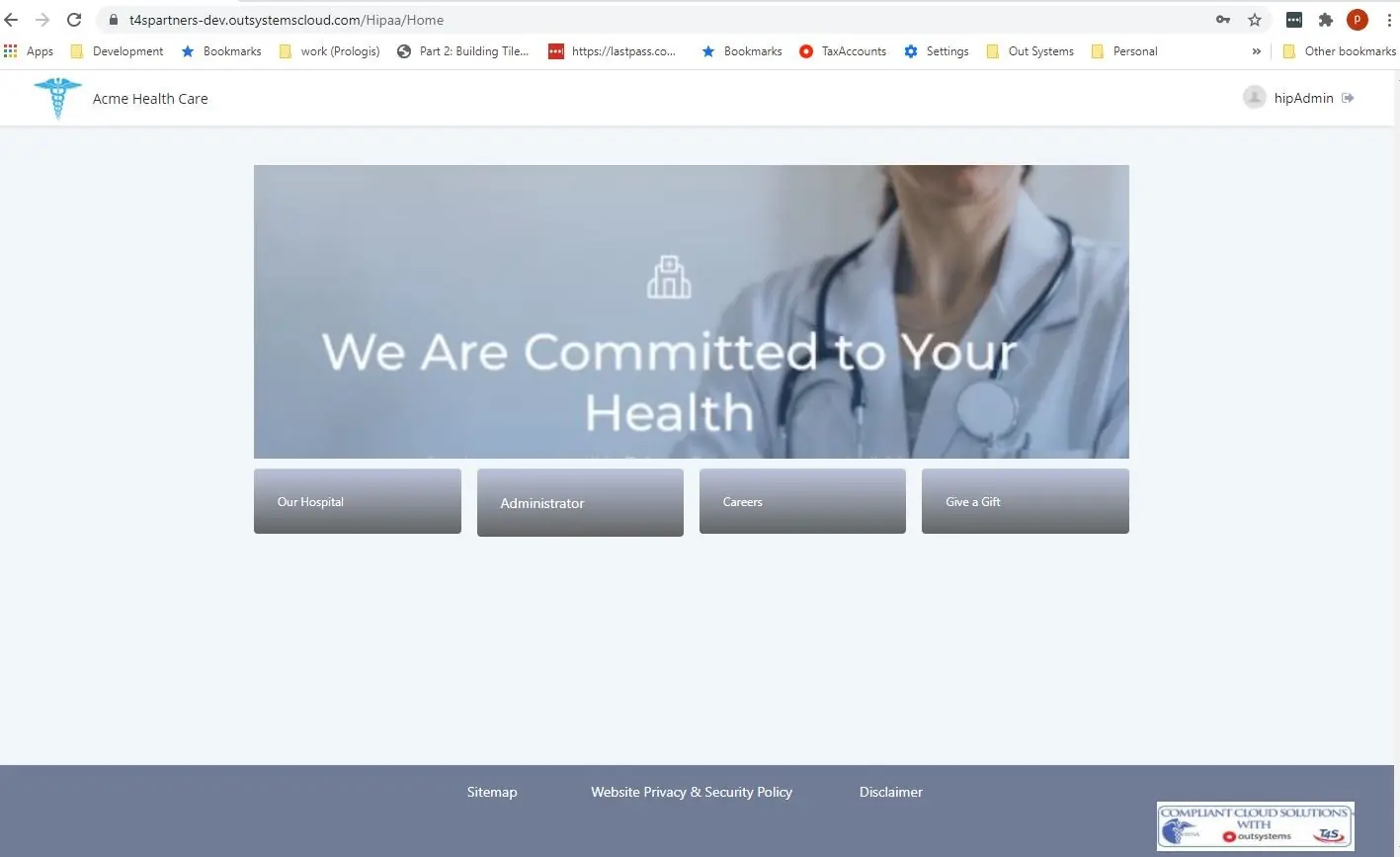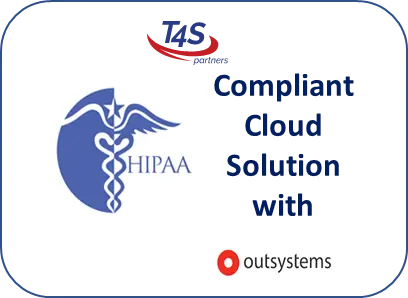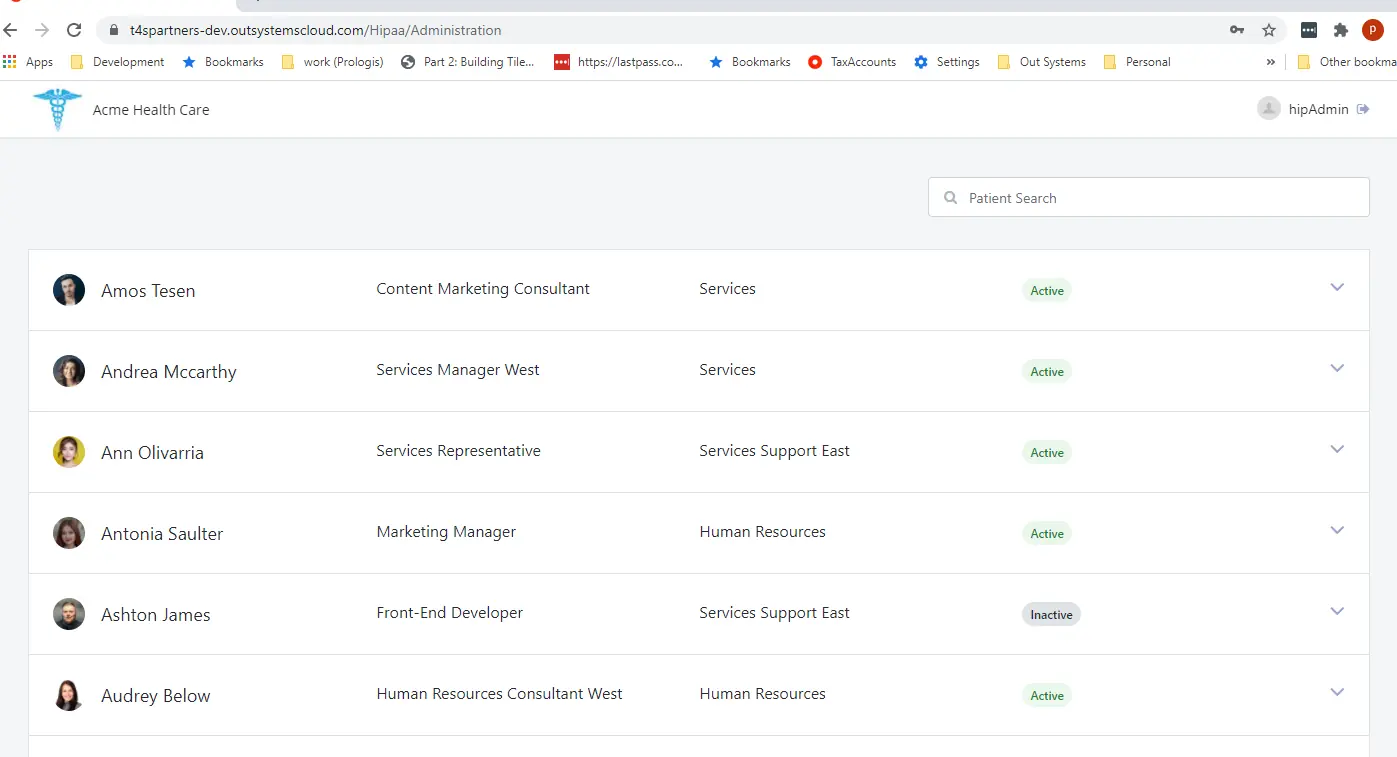 Key Benefits
Complete Build/Manage Compliant Cloud Solution
Full stack HIPAA compliance – application layer, middleware, OS, hardware, network, facilities
HIPAA compliant build components aligned to OutSystems 4 Layer Canvas application architecture
Manage pricing aligned with OutSystems usage pricing tiers - Basic, Standard, Enterprise
T4S Partners proven low-code implementation methodology - Begin with the End in Mind