Solution Overview
Board Management Solution enables the process centralization for scheduling and management of executive committee meetings, notification of participants, registration and consulting of the agenda, registration of opinions and submission of documents.
Key Features
Increased management control over meetings and content

Improved communication between attendees

Greater control at critical times associated with the meeting

Provision of search listings

Process centralization

Reduction of effort and cost


Process and audit history register guarantee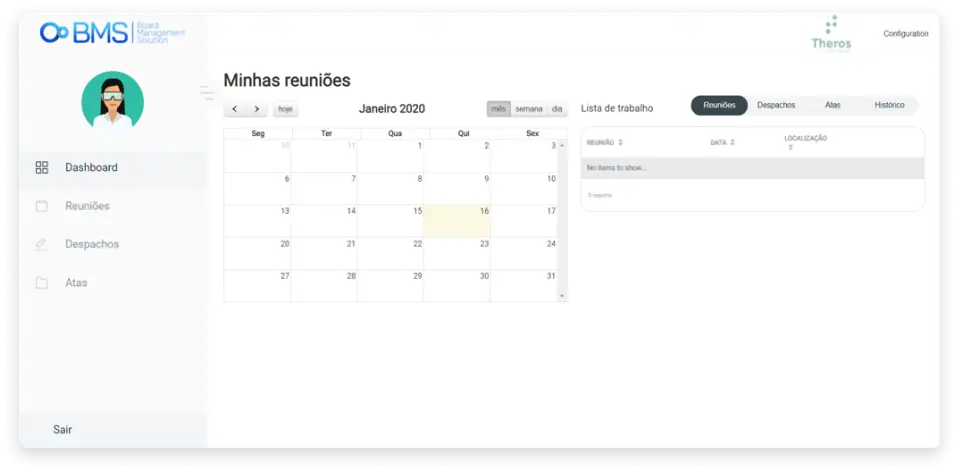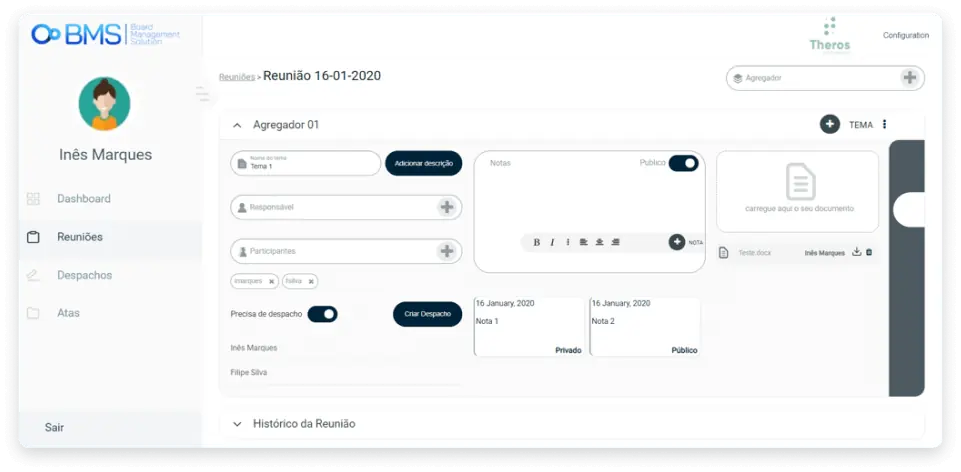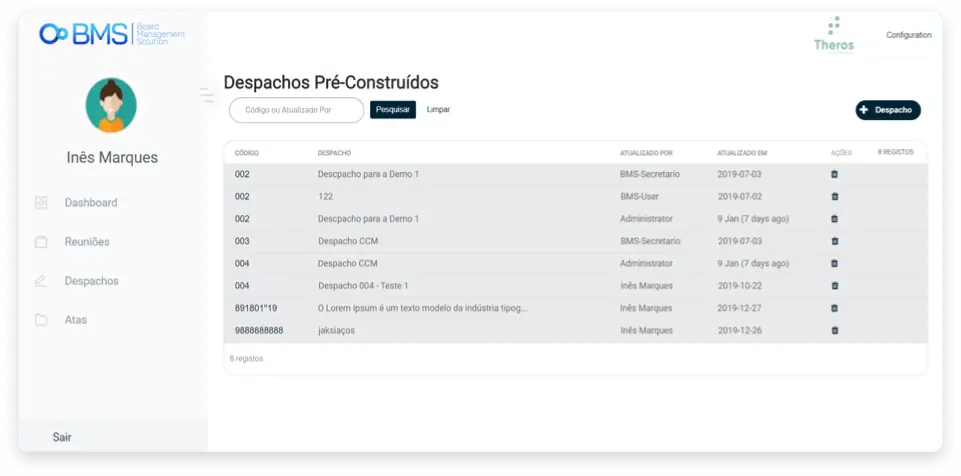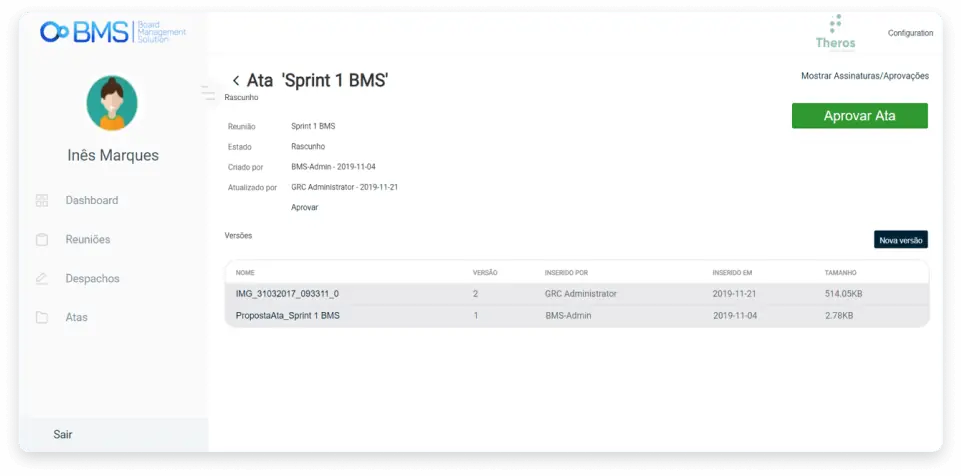 Problem Solved and Key Benefits
The regulators and auditors for compliance in listed companies (OIG, ECB) define "reasonable oversight" for effectiveness of corporate compliance programs and recommend some of the "right questions" to ask the Compliance Officer. Board Management can take some time and coming to decisions may take too long, impacting execution and strategic goals achieved, or worst, implying penalties by regulators. This means accountability concerns must be raised and strong governance must be in place for the agendas of Board Meetings. Theros's Board Management Solution is for boards, councils, management teams and committees of all sizes to create, manage, read and annotate meeting packs quickly and easily centralize the whole process while ensuring compliance.