Easily Track Your Recent Findings in Architecture Dashboard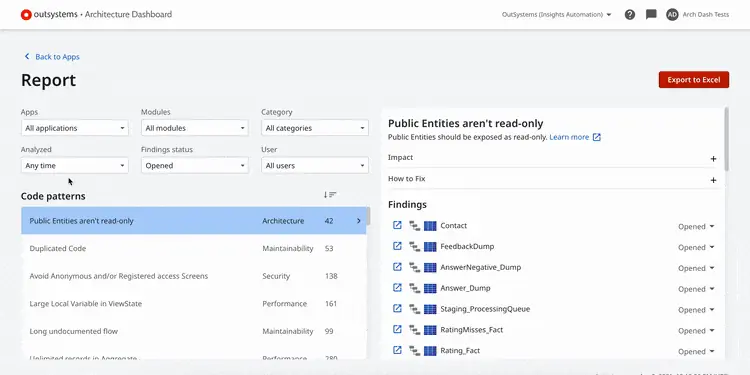 Staying on top of technical debt is super important, and the first step is to prevent it from going up. Now you'll be able to filter your report area by creation and reopen date. No more guessing work to track your recent findings, simply filter them by past weeks, sprints, or quarters, and waste no more time tackling your technical debt. Check out our documentation for more information on how to find, filter, and understand the causes of technical debt.
Try Architecture Dashboard.