Technical Preview: Built-in Emails for Mobile and Reactive Web Apps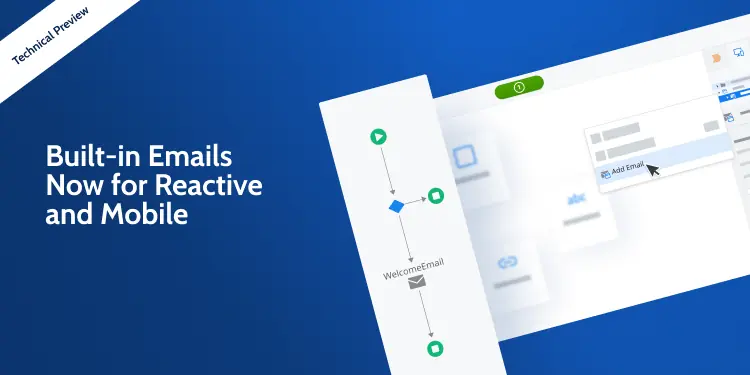 Create, compose, and send emails in Mobile and Reactive Web apps with the new Built-in Emails Technical Preview feature. Building your emails in Service Studio is easy, intuitive, and you can do it in real time.
Find out more about this feature and how to enable it.