Extract and Categorize Entities With the New Entity Detection Feature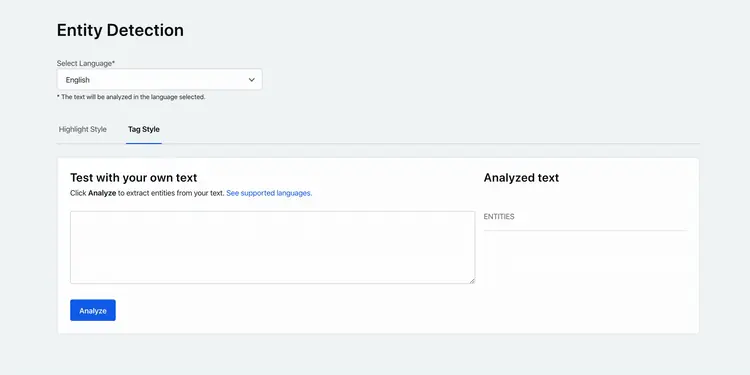 With the new Entity Detection feature, the Language Analysis component becomes even more powerful. Just paste a text and the type of each recognized entity will be extracted and highlighted with different colors according to it.
Download Language Analysis from the Forge and try it now!