Technical Preview: Easily Integrate External Databases with Integration Builder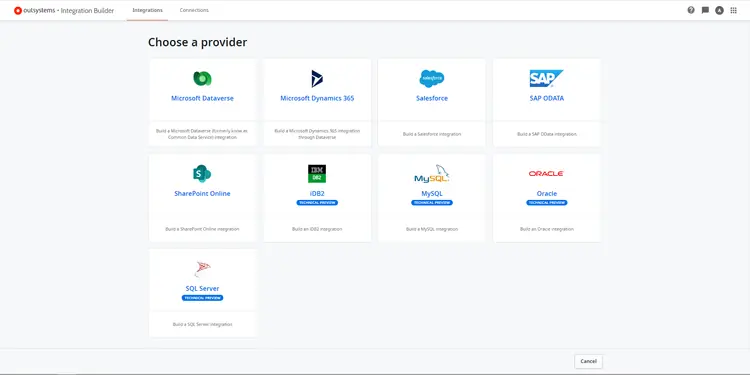 With the latest Integration Builder version, you can easily connect your apps with OutSystems supported external databases: SQL Server, Azure SQL, Oracle, MySQL, and iDB2. Do with Integration Builder what you used to do with Integration Studio, only with an improved experience. Find more about it on our documentation and stay tuned as we'll soon support even more database providers.
Try Integration Builder today!