Workflow Builder: Save Time by Running Workflows in Parallel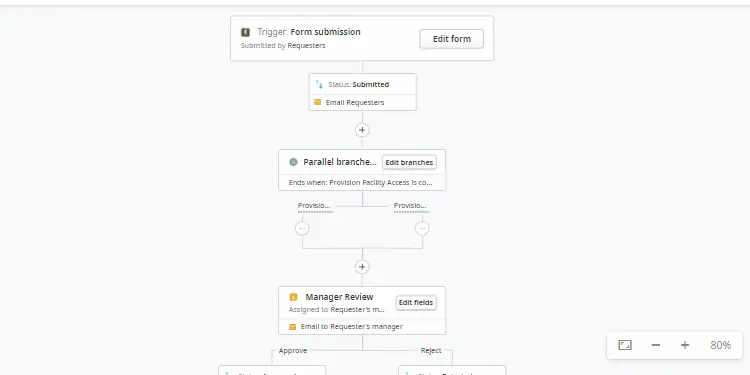 Sometimes, to get something accomplished, you need people from different teams to take different actions before you can move on to the next step. Rather than one having to wait for the other in a sequential order when completing a business process, Workflow Builder now allows people to act on these tasks in unison with parallel flows. This update provides the perfect way to design processes with multiple paths executed in parallel but within the same instance.
Try out Workflow Builder.