Revamped OutSystems UI Figma Kit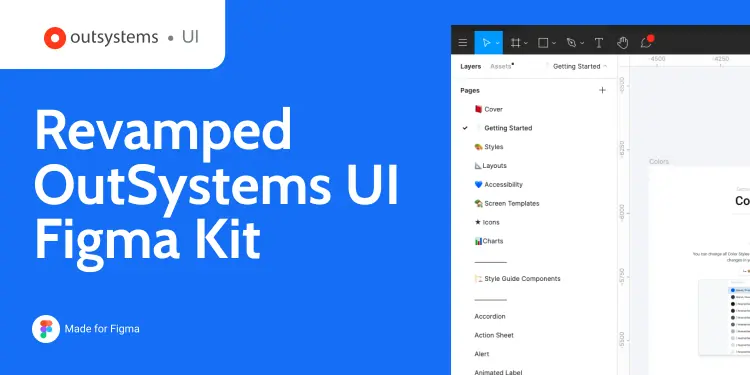 Find the right elements more easily with the revamped OutSystems UI Figma Kit, now with simplified organization, improved layout and better navigation. The Components now each have their own pages and take full advantage of the recent Variants feature. Struggling to get started? The new dedicated Getting Started section will help get things rolling, or start from added screen templates and reuse them in your project.
Get the improved UI Figma kit.