SAML 2.0 Authentication Available for Web Applications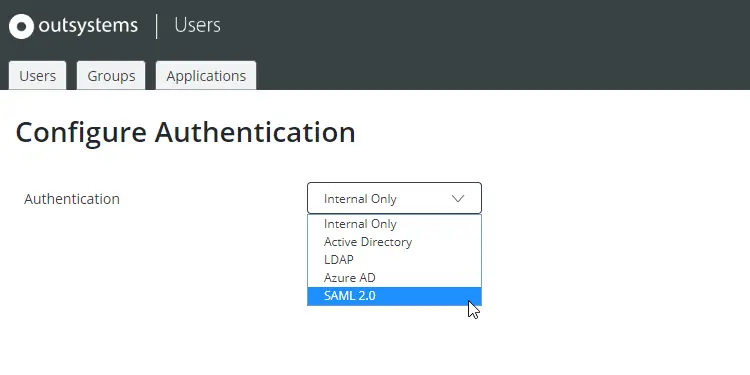 The Users module — where you configure the end-users' authentication — was enhanced with SAML 2.0 authentication for web apps, allowing an even easier configuration with any identity provider that supports the SAML protocol. There is also an "Azure AD" option that will pre-fill some values specific to Azure AD and accelerates the configuration using this Identity Provider. Check how to use these new out-of-the-box authentication methods in our documentation.
Download the latest Platform Server.