Workflow Builder: Assign Tasks to Requesters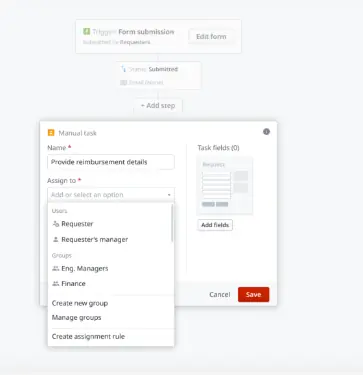 With this new release for Workflow Builder comes many improvements, including the ability to now cancel a request in the "Request detail page", until the moment that an operator is ready to start handling the request. What's more, tasks can now also be assigned to the requester during the process workflow. Other enhancements include improvements on experience debt, including improved email previews.
Try Workflow Builder today.