Este site está parcialmente traduzido para o português do Brasil. Você pode encontrar algum conteúdo ainda em inglês.
OutSystems Education Partners Program
OutSystems education services delivered by a network of experienced training and education institutions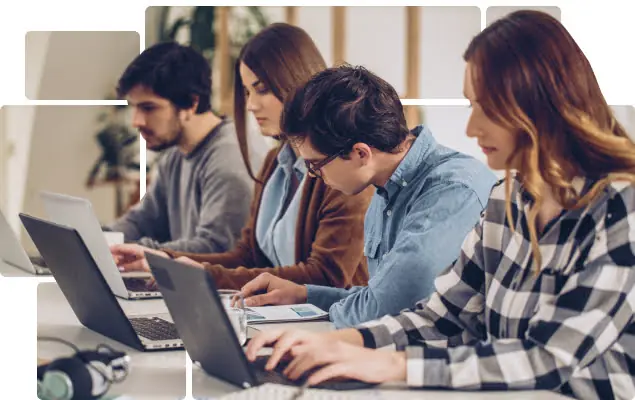 What are Education Partners?
OutSystems Education Partners are organizations that are recognized as OutSystems education providers by delivering their own curricula to accelerate adoption and success with the platform.
These can be Code Schools, Universities, Talent and Recruitment Agencies, and others that want to add training in OutSystems to their services portfolios.
Recognition from OutSystems as an institution invested in delivering Education Services in OutSystems
Special discounts on Services bought to OutSystems
Access to training materials to be used on their own curricula and courses
Meet our Education Partners
Check out the Training and Certifications Playbook
Looking to ramp-up or upskill your team with OutSystems? Learn how in this playbook.
Interested in becoming an OutSystems Education Partner?
Thousands of OutSystems customers, developers, and global channel partners are waiting for you.
Thank you for your interest on the OutSystems Partner Program.
An OutSystems representative will follow up with you as soon as possible. In the meantime, there are three things you can do to accelerate the partner evaluation process:
1) You or a technical member of your team can download the platform and try it out.
2) Check the events calendar to see if there's an opportunity to meet in person in the coming days, or a virtual event to give you more information about the Platform.
3) Visit our community to participate in discussions in the forum and see available components in forge.
Thanks again for your interest and welcome to OutSystems!