Build pixel-perfect portals and apps, faster
The OutSystems low-code platform makes it easier and faster for your teams to create pixel-perfect customer portals on the web and mobile apps. Build the scalable, customized, secure apps you need to support your unique business.
More than front-ends, real benefits for IT and the business
Iterate at the speed of customer expectations
3x faster
"We launched a brand new loan servicing experience in < 5 weeks."
Reduce the cost of IT and customer service
£3 million
IT savings plus £1.7M contact center savings over five years.
Do more with your team


1 developer, 15 days
From ten people and a six-months project to only one developer delivering more in just 15 days.

Build unique journeys for all users
Build intuitive and convenient apps and customer web portals for consumers, agents, and partners at the speed of your needs, customized to your unique reality, and with the peace of mind of enterprise-grade quality, scalability, and security.
New customer onboarding and acquisition
With a customer web portal or mobile app, you can create seamless onboarding and quick setup.
Use a single web and mobile development platform and reuse UI components, business logic, and databases to create consistent experiences across all touchpoints.
Customer self-service
Improve customer interaction and enable them to manage their services conveniently without picking up the phone.
Create responsive visual components and templates to build customized self-service portals and apps with OutSystems UI.
Digital services
Develop innovative services with mobile apps that integrate with technologies like gamification and telematics.
Get to market faster with a low-code platform that quickly integrates everything and connects to anything (400+ integrations out-of-the-box).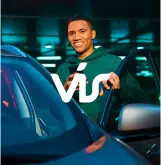 Guðný Herbertsdóttir, Managing Director of Digital at VÍS
"We're not just improving established products and processes; we're delivering disruptive innovations that break new ground and require fresh thinking."
Vendor and partner management
Run your business more efficiently and become more responsive to your partners' needs with a platform that makes change easy and safe.
Build apps that can scale even with small developer teams.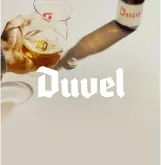 Wesly Van Cleempoel, IT Manager at Duvel Moortgat
"Our developers can quickly drag and drop reusable components and modules, and the built-in DevOps capabilities mean we can publish in an instant to demonstrate and test much easier."
Develop powerful customer apps
Without being limited by technology, losing control of your code, or wasting time or overhead.
Create engaging experiences
Create beautiful interfaces by extending OutSystems UI components or creating your own.
Build more with fewer resources
Build apps for any touchpoint using fewer resources with a single platform for all your development needs.
Make change easy and faster
Enjoy the flexibility of adjusting, changing, and rolling back apps at the rhythm of your business in one click.
Scale securely
Ensure your applications are secure at every level and scale confidently with a modular, cloud-native architecture.