Streamline New Employee Onboarding with Delightful Experiences
Use the OutSystems platform to develop intuitive applications that unify systems and data to optimize HR processes and delight new hires.
Watch an example of what you can build with high-performance low-code.
Develop as fast as you want your new employees to get up-to-speed
Follow Medtronic's example by adding capabilities at the speed of "now," so your workforce ramps up faster and tears through everyday tasks such as access to facilities, hardware requests, or electronic signatures.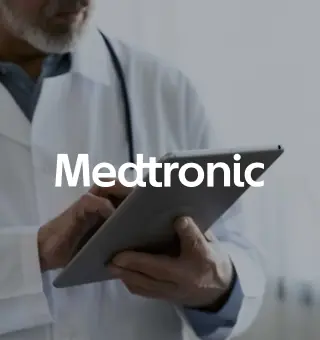 Katia Bartels, IT Director, Global Experience Design and Innovation, Medtronic
"OutSystems gives us the flexibility to deliver faster to the market and the opportunity to create a unified experience across technologies. It's user satisfaction, a user-friendly way of working that I don't think we had before."
Create personalized experiences that boost employee productivity
Quickly build delightful apps that guide employees through all the steps of their onboarding process on any device, with everything in one place, just like Monadelphous did.
Automate and streamline onboarding processes
Follow in Telkomsel's footsteps in breaking free from manual tasks and scattered data. Consolidate the employee onboarding experience with full integration with any internal database, document repository, or external system.
To help you start even faster
Sample Application
Leverage this employee onboarding pre-built application with ready-to-use functionalities to accelerate your development even further.
Start with a sample application
eSignatures Accelerator
Visit the OutSystems Forge and use this eSignature accelerator to quickly add digital signing capabilities to your application.
Add eSignatures to your app with ease
Guided Path
See how easy it is to build an essential feature of any employee onboarding tool - an employee directory.
Watch the Training