Overcome your internal app backlog. Decisively.
Leverage the OutSystems high-performance platform to smash your internal app backlog. Rapidly overcome legacy application shortcomings, bridge gaps between systems, empower your workforce, and build what makes your business unique.
Rapidly build apps that elevate your internal operations
Integrate systems at will to excel in operational efficiency
60+
Modules and counting - all in favor of a stellar employee experience.
Build what departments need, when they need it
60
Apps live in 20 months - departmental backlog solved.
Boost productivity to meet market opportunity
2x
Increase in annual recruitment capacity - scaling the business backed by technology.
Build business apps that impact productivity quicker and cost-effectively
Use OutSystems whether you're building a simple interface or a full-fledged application used by multiple departments. Break free from spreadsheets, the restraints of COTS, aging solutions, and the slowness of traditional development - all in a single platform that responds to all business needs.
Employee onboarding and support
Create an intuitive employee experience for new hires. Keep all your employees supported by unifying systems and data and optimizing HR processes in and around your existing HRIS systems.
Order and inventory management
Use high-performance low-code to close gaps in your order management and supply chain systems and become a more agile wholesaler or a disruption-safe retailer.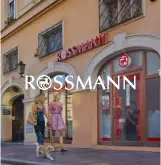 Robert Haber, Business Solutions Architect at Rossmann Poland
"Such speed and responsiveness isn't possible with hand-coding. We heard from colleagues in other countries how impressed they were by our speed of response."
Field service management
Accelerate productivity with well-designed apps to meet all your field service needs - saving time, increasing service quality, and improving customer satisfaction.
Approvals and exceptions management
Tailor applications to serve your unique operational model. The OutSystems low-code platform lets you easily imprint your unique logic on any app and add crucial workflow automation to your business processes.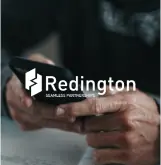 Sunil D'Souza, Chief Technology Officer at Redington Gulf
"With OutSystems, we can give users a modern, comprehensive, mobile UI, whatever they're doing—while keeping our back-end systems simple and easy to maintain."
Increase productivity and delight your workforce
Use OutSystems to build a portfolio of applications tailored to your business processes and the individual needs of your employees at speed.
Integration Builder
Easily integrate your apps with critical business data stored in ERP, CRM, and other systems, all in a wizard-like interface.
Workflow Builder
Visually map all your complex business processes to create high-performance, workflow-based applications rich in automation.
Engaging Experiences
Create exceptional experiences with fully customizable responsive screen templates and UI patterns for native mobile and reactive web apps.