Webinar -

On-Demand
How to Satisfy Customers and Delight Users With Engaging Experiences
Real World Low-Code Series
Watch Now
Thanks for your interest! 
An email confirmation has been sent to your inbox with all the details you need to attend the webinar.
Companies are being challenged to meet rising customer expectations. However, Forrester reports that despite significant efforts, 2018 saw stagnating customer experience quality across the board, with companies struggling to differentiate. This means that being able to respond to changing demands fast with engaging and highly personalized digital experiences across channels is key if you want to increase customer retention and loyalty, and differentiate from the competition.
In this on-demand webinar, we'll show you how the OutSystems platform can help you transform digital customer channels by delivering engaging multi-channel experiences up to 10x faster across mobile and web.
You'll see a live demo that showcases how a custom self-service portal can:
Reduce customer service costs and increase satisfaction by giving your customers powerful self-service capabilities, no matter where they are
Allow customers a 360-degree overview of their products, services, and information as well as subscribe to additional products and services easily within an application
Delight users with innovative capabilities such as chatbots and image recognition
Provide a unified data experience by integrating with and extending your existing backend systems
Speakers

Matt Hartley
Solution Architect 
OutSystems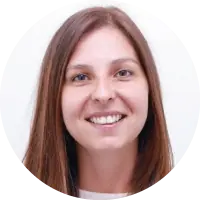 Mariana Henriques
Product Marketing Manager 
OutSystems