Webinar -

On-demand
DevOps Automation in OutSystems With Jenkins Pipelines
Automated CI/CD for OutSystems App Lifecycle Management
Watch Now
Thanks for your interest! 
An email confirmation has been sent to your inbox with all the details you need to attend the webinar.
Adopting a new technology platform isn't always easy if you're using established DevOps toolchains for legacy systems. In the case of Jenkins, to explore low-code, you must first ensure the existing automation structure is not impacted negatively.
In this on-demand webinar, Kurt Madel, Director of Worldwide Solution Architects at CloudBees, will explore the advantages of Jenkins Pipelines job types and illustrate how this works with low-code. Tune in to learn the answers to these questions, and more:
What are Jenkins Pipelines? Why should you use them instead of Freestyle jobs?
Why use Declarative and not Scripted Pipelines?
What are the key features of a Declarative Pipeline?
How do you create a simple Declarative Pipeline?
What is a Multibranch Pipeline? Why it is useful?
Speakers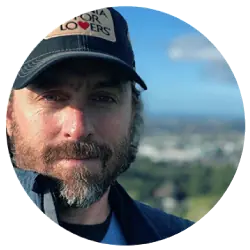 Kurt Madel
Director, Worldwide Solution Architects
CloudBees