Webinar -

On-Demand
Perfect-Fit Apps for Best-in-Class Field Services
Real World Low-Code Series
Watch Now
Thanks for your interest! 
An email confirmation has been sent to your inbox with all the details you need to attend the webinar.
Transforming into a best-in-class field service organization (FSO) happens by being innovative, not by following what everyone else is doing. It's the result of infusing your FSO with modern technology. Why settle for off-the-shelf service solutions that don't address 100 percent of your requirements or pay for functionality that you don't need? With OutSystems, you design and deliver the things that matter most to your business.
In this on-demand webinar, learn how OutSystems expedites your transformation efforts with perfect-fit apps that infuse your FSO with modern technology to make it more efficient, agile, and differentiated.
You'll see a demo that showcases:
Efficient planning and dispatching of field work
Intuitive technician enablement and back office support
Achieving service consistency, service level agreements, and higher customer satisfaction
Easy updates and changes
Speakers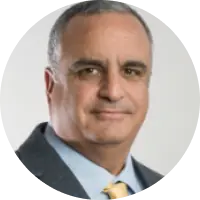 Phil Bartholo
Solution Architect
OutSystems

Rachel Brennan
Product Marketing Manager 
OutSystems