Webinar -

On-demand
DevOps + Low-Code:
The Road to Continuous Delivery Nirvana
Watch Now
Thanks for your interest! 
An email confirmation has been sent to your inbox with all the details you need to attend the webinar.
AI, DevOps, and Low-Code Virtual Learning Lab
Join Phil Bartholo as he explores how OutSystems low-code and DevOps come together to take you on a continuous delivery journey. In this webinar, you'll discover how to: 
Ditch manual coding and orchestration and automate low-value IT work.
Extend the OutSystems low-code platform to use tools like Jenkins for daily releases to form a continuous delivery pipeline.
Do all of that with zero configuration and create unbreakable deployments.
Speakers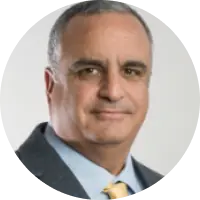 Phil Bartholo
Solution Architect
OutSystems