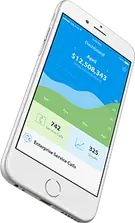 Find out how OutSystems can help you make your Digital Transformation a reality
Find The Right Model For You
Value-based care (VBC) has been hailed as a way to fundamentally change the out of control, rising healthcare costs, and dramatically improve patient outcomes. Despite the recognition of the importance of VBC, the transition for most providers to a VBC model is moving slower than many would wish.
The Fee for Service (FFS) care model is deeply integrated into the American healthcare system and has been at the core of technology decisions over many decades, and most provider systems are not capable of capturing, measuring, or managing value-based care. Within this report, we will take a look at the role of technology and how it will impact the success or failure of a provider's transition to a value-based care model and also how healthcare providers CIOs can better prepare to adopt a VBC model.
Value-Based Care
According to a recent OECD (Organisation for Economic Cooperation and Development) report, wasteful healthcare spending is common, and that up to one-fifth of healthcare spending could be placed towards better use. The report goes on to say, "Some patients receive repeated diagnostic tests or services, simply because the information is not shared across providers and that many patients receive overdiagnosis or overtreatment such as imaging for low back pain or headaches, cardiac imaging in low-risk patients, etc."
The industry now recognizes the need to move towards a value-based care model to provide better patient outcomes, lower costs, and a reduction in wasteful spending.
For example, in 2018, UnitedHealthcare decreased costs through its value-based care platform and has reported better outcomes on 87% of quality measures among its accountable care organizations.
Apart from the critical benefits of driving down costs and improving patient outcomes value-based care can provide the following benefits:
Better Health, Better Care, Low Cost
Employers sponsored and individual ACOs are better on 87% of the top quality measures of non ACO's
$90M in bonuses were paid to Medicare physicians for improved quality and better care of seniors
Employers sponsored and individual ACOs have 10% increase in visits with primary care physicians
$50M in bonuses were identified and completed for patients between 2013 and 2017
Employer-sponsored and individual ACOs have 17% fewer hospital admissions than non-ACOs13
13% less likely to use the ER for members getting care through Medicare ACOs