Philippine Insurer AFPMBAI Creates New Digital Loan Product in Under a Week
4 days
to develop new product
2 days
to test and improve
$5 million
sold in loans in 10 days
In the Philippines, the Armed Forces and Police Mutual Benefit Association (AFPMBAI) provides insurance and loans to uniformed personnel and their families. In March 2020, the Philippines went into coronavirus lockdown and the government froze premium and loan repayments.
Despite the harsh impact on AFPMBAI's revenues, the company needed to digitalize its previously face-to-face sales approach in a matter of days. And the company wanted to launch a new ultra-competitive loan product for its members.
With OutSystems, the team quickly transformed AFPMBAI's digital presence to continue serving members through the lockdown, and in under a week the team successfully launched the new AFPMBAI loan product.
Customer Experience

Web Apps & Portals

Operational Efficiency

Business Process Management
Challenge
Shutting Down a Face-to-Face Business
The Armed Forces and Police Mutual Benefit Association (AFPMBAI) has provided insurance and loans for uniformed personnel and their families throughout the Philippines for over 50 years. Primarily, it offers life insurance for members of the police, armed forces, fire services, and more, but it also provides personal loans for homes, education, and calamity cover.
Most of the AFPMBAI's work is conducted face-to-face, with advisors conducting assessments and approving policies across its 18 locations. But this in-person business model proved unsustainable when the coronavirus outbreak reached the Philippines. The government imposed a complete lockdown of Luzon, its biggest and most heavily populated island, in mid-March 2020, which affected half of AFPMBAI's locations.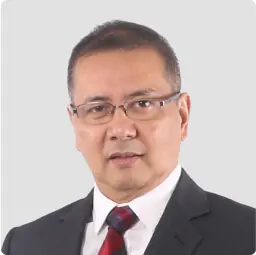 Despite the new restrictions, AFPMBAI was classed an essential financial service—which meant the team needed to find a way to safely continue selling policies, assessing claims, and processing payouts. Initially, its nine open locations continued to operate with a skeleton crew of 45 customer-facing staff, and the team adjusted its infrastructure to help these workers support AFPMBAI's customers.
However, two further challenges prevented AFPMBAI from operating effectively. Many citizens didn't want to attend face-to-face meetings, even in regions outside the lockdown. And with a system that relied so heavily on paper forms and in-person interactions, the company wouldn't be able to provide its service in a full lockdown.
Why AFPMBAI chose OutSystems:
Deliver public-facing web apps and portals

Speed-up development and improve agility

Enable continuous delivery
Solution
New Digital Products Developed in Days
These challenges all required a new approach—and one that would allow for rapid changes as the situation evolved.
With several key back-end services already built on the OutSystems platform, Antonio and his team knew how to build and implement the new processes AFPMBAI needed to operate in the "new normal".
The first task was creating digital forms. Previously, each assessment or claim form had to be filled in by hand and sent in for processing. In one day, the team built a service that allowed customers to fill in their information and submit it online. This is backed up by a central repository that stores all the completed forms for processing by AFPMBAI's remote-working team.
The lockdown directives didn't just affect everyday operations for AFPMBAI. To lessen the financial impact of the shutdown on its citizens, the government placed restrictions on financial services companies' ability to collect premiums and loan repayments. With reduced income, but thousands of pesos being released in paid claims, AFPMBAI needed to find a new revenue stream to protect the long-term future of the business and the support it offers for the Philippines' uniformed services.
"Our product development committee planned an extremely competitive loan offering," says Antonio. "Higher loanable amounts, lower interest rates, more flexible terms—there's no other product like it."
With OutSystems, the team was able to turn a new product idea into a fully functioning digital product in under a week, collaborating over video calls for real-time tweaks and testing as they worked. They built the initial system in just four days, with two days of subsequent testing to get it ready for launch. Stakeholders from the sales, legal, and finance departments could remotely demo the platform and provide feedback on the new application.
Results
A Sold-out Portfolio with Long-term Potential
When the new product launched, AFPMBAI had initially set aside 156 million Philippine pesos—around 5 million US dollars—expecting to offer the loan for a month. However, with the combination of favorable terms and a user-friendly platform for applications, the entire portfolio sold out in just two weeks.
The flexibility and speed of OutSystems development was put to the test on the day AFPMBAI's new loan product went live. "We saw loan applications coming in from members whose data had not been transferred to the new system," explains Antonio. "We needed a quick fix, to ensure these loan requests could be processed."
With OutSystems, the team was able to rapidly build a temporary integration with the old system, and get the missing data copied across. "Solving this integration challenge was crucial," says Antonio. "We put together a workaround in a couple of hours. It was all down to quick thinking and the flexibility that OutSystems provides us."
Antonio and the team at AFPMBAI have the ideal foundation to continue delivering vital financial support to uniformed service members throughout the Philippines. With OutSystems, they can bring new digital products to market fast, and they have the agility to adapt those systems faster still.