Ce site Internet est partiellement traduit en français. Certains contenus sont susceptibles d'être encore en anglais
Worcestershire County Council Powers Citizens' Digital Self-Service With OutSystems
£1.7M
contact center savings
66 apps
delivered by six developers
64% less
contact center traffic
Worcestershire County Council provides essential local government services to around 600,000 people in England. It adopted OutSystems in 2015 to power its digital-by-default initiative.
Five plus years later, 100% of its services can be accessed online, leading to a 64% reduction in contact center traffic and an associated saving of £1.7 million over five years. Process efficiencies from 66 apps are worth even more. The council has improved data-sharing and collaboration with partners and, most importantly, improved the experience provided to citizens, businesses, and employees.
Business Process Management

Case Management

Customer Experience

Digital Core Systems

Field Service Optimization

Legacy Modernization

Operational Efficiency

Web Apps & Portals

Challenge
Implement a Digital-By-Default Program and Accelerate App Dev
Since 2008, UK local government spending has fallen 25% in real terms, while at the same time the cost of providing social care to an aging population has risen steeply. So, all councils are under pressure to shift as many citizen interactions as possible to more efficient digital channels. This releases contact center headcount to focus on higher-value activities and, if done right, can significantly improve citizen experience.
In response to these challenges, Worcestershire County Council's IT team went in search of an application development platform to help it deliver digital transformation at scale. The platform needed to:
Enable the council to develop citizen-facing portals and mobile apps, together with integrated back-office apps for service fulfillment.
Meet the needs and expectations of the council's .NET-centric developers.
Help the council's digital team speed-up development and work in a more agile way with business stakeholders.
Streamline IT operations to simplify deployment, accelerate updates, and lower the cost of application maintenance.
These criteria led the council to OutSystems, and Worcestershire County Council became an OutSystems customer in March 2015.
Why Worcestershire County Council chose OutSystems:
Speed-up development and improve agility

Deliver public-facing web apps and portals

Decrease application maintenance cost
Solution
Fast Ramp-Up Ensures Rapid Return on Investment
The council's IT team got off to a flying start, delivering 53 apps in its first three years and reporting a £1.6 million saving, thanks to lower development costs, the ability to retire redundant systems, and efficiency savings.
"We made rapid progress in the first few weeks with help from OutSystems customer success services," says Jo Hilditch, digital delivery team manager at Worcestershire County Council. "We used a combination of the online training videos—which we found to be excellent—and onsite coaching. An OutSystems consultant supported our two development teams while they developed their first applications."
"Channel shift" contributed to many of the efficiency savings gained by the council, as citizens now have access to reliable, easy to use web forms to interact with the council, reducing contact center workload. Importantly, the council has also used OutSystems to create the integrated back-office applications needed to process all service requests more efficiently.
The result—improved customer experience and lower service delivery costs. Moreover, council staff now have more time to devote to citizens that need one-to-one support, further improving contact center performance, service fulfillment, and customer service metrics.
An excellent example of this is the first app the council delivered with OutSystems, the Copy and Replacement Certificates app. The previous online system—used to request and pay for birth, death, and marriage certificate copies—often broke down, requiring extra effort from both staff and citizens. The new system is reliable, quick, and easy to use and allows citizens to securely and conveniently apply and pay for certificate copies and track their requests' progress. Now, 95 percent of certificate requests are made online, up from 40 percent.
Other apps created by the council have improved multi-agency collaboration. For example, in the social care area, the council has developed a secure 'Single View of the Child' portal, which nearly 1,000 professionals within health, police, schools, and private organizations now use. Having a single, collaborative portal of this kind is critical to improve outcomes for vulnerable children.
Results
Newfound Agility Helps Worcestershire Respond to the COVID Crisis
By enabling the council to accelerate its "digital by default" program, OutSystems has helped Worcestershire reap an estimated efficiency saving of around £4.7 million over five years. Those savings come from:
Thirty-seven public-facing apps that enable citizens and businesses to use more efficient digital channels.
Accompanying backend applications that allow council staff to work more efficiently.
A 64 percent reduction of inbound calls to its outsourced contact center, saving £1.7 million over five years.
Twenty internal applications that streamline council processes.
Nine multi-agency apps that enable public services to collaborate more effectively and efficiently.
An estimated £3 million IT saving over five years—compared to slower, traditional development.
One of the most significant benefits that Worcestershire County Council has gained from adopting OutSystems is improved agility—a capability that was severely tested during the COVID crisis.
Worcestershire County Council's Agile Response to COVID
The digital delivery team's enhanced agility came to the fore at the start of the COVID crisis. When called on to help launch the council's "Here 2 Help" community response program, the team designed, developed, and deployed seven apps in just two weeks.
"We've been able to get increasingly critical apps related to our COVID-19 response deployed in record time - some in under 24 hours," explains Jo. "This has enabled us to help vulnerable individuals—across the County and within the council itself—get the help they need at this crucial time. And thanks to the low-code approach, we've done this in an incredibly agile way."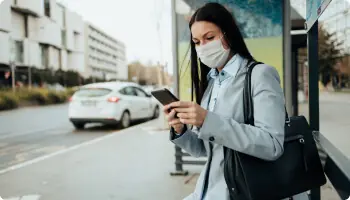 For example, the Community Response app was launched in under a day. A webform allows vulnerable, sheltering individuals to register and request support—such as help with shopping, food, and delivery of medicines.
Another webform allows individuals, businesses, and volunteer organizations to volunteer to fulfill these assistance requests.
"We could see community support groups springing up on Facebook with a lot of goodwill and offers of help," says Jo.
In the first few weeks, over 2,000 offers of support were registered, and over 2,600 requests for help were received.
"This project illustrates the power of having an iterative, agile development approach," says Jo. "We developed the web forms and just a rudimentary backend in less than a day. Then with daily enhancements to the backend, we've incrementally turned this into a powerful application that streamlines the whole process of assigning support requests to identity-checked volunteers."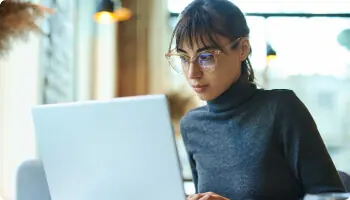 The application now includes GIS integration, helping the council assign appropriate tasks to local volunteers with one click. The system now allows the upload of ID and Disclosure and Barring Service (DBS) documentation to help ensure safeguarding.
The seven apps were all completed within two weeks by just two developers from the digital delivery team. Other internal COVID response apps delivered during these two weeks included:
Volunteer redeployment app
Absence from work due to coronavirus app
Existing medical condition declaration
Previous care experience app
At the same time, other members of the Digital Delivery Team developed two apps that now support the Coronavirus testing program in both Worcestershire and neighboring Warwickshire:
Coronavirus testing app – enables eligible non-NHS staff to request tests and administrators to manage appointment slots. Worcestershire County Council, Warwickshire County Council, local police, fire service, and schools all use this system.
Coronavirus test results app – enables users to submit their test results and provides a secure dashboard for authorized administrators in HR and other functions to deal with the results.
In total, the Worcestershire digital delivery team launched 22 COVID-related apps during 2020. You can find out more about these applications here. And, more details about Worcestershire County Council's community response program can be found here.