Ce site Internet est partiellement traduit en français. Certains contenus sont susceptibles d'être encore en anglais
OutSystems Education Program
Preparing tomorrow's tech leaders today
2.3k
Educational Institutions
To create a more diverse and inclusive developer community, we are expanding our education-focused initiatives with a specific focus on underrepresented communities in tech. The goal is to aid in building a diverse generation of developers and closing the skills gap in development and technology. We'll do this through global partnerships and have already kicked off programs with Women Who Code, Blacks In Technology Foundation, and the Australian Computer Society. The OutSystems Education Program for Universities provides a host of resources to help professors get students started.
Free OutSystems Education license
Training materials and a sample curriculum
Free access to exam certification
Help with placement in the job market
Mentorship opportunities with industry experts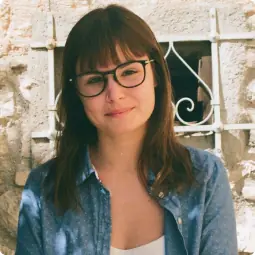 For Students
Make your creative ideas come to life much faster than by using traditional coding languages
Prototype your school projects in 1/10th of the time, while learning in-demand skills that will help you in the job market
Work collaboratively in a free environment that will suit you and your school work needs
Testimonials from Students
"I learned so many skills during the OutSystems classes and really see myself working with OutSystems in the future."
Bruno Carvalho University of Engineering of Coimbra
"I fell in love again with developing software when I got to learn how to use OutSystems at my university. For students who like to focus more on solving problems rather than coding it's the ideal platform."
Miguel Braga Superior Institute of Engineering of Porto
"I learned OutSystems within a programming subject, but ended up using it to develop other applications for other subjects, because it was so intuitive to use."
Sofia Castro Universidade do Minho
For Educational Institutions
Empower your students to develop software much faster with the OutSystems platform, and increase their career opportunities.
Take advantage of a free education license, with access to training materials and certifications that will allow your students to be on the front row as soon as they start looking for a job
Enhance your university curriculum by adding the leader in Low-Code to them.
Testimonials from Teachers