Inside Autoliv's OutSystems Center of Excellence
100
apps delivered and rising
7
developers in OutSystems Center of Excellence
Autoliv is the worldwide leader in automotive safety. Having adopted OutSystems in 2011 to replace several legacy applications, the use of OutSystems has since spread far and wide. The company now has over 100 OutSystems applications that are used internationally across most departments.
OutSystems helps Autoliv speed-up application development by reusing templates and components provided to an international developer community by Autoliv's OutSystems Center of Excellence.
Business Process Management

Case management

Operational Efficiency

App Modernization

Mobile Applications

Extend SAP

Web Apps & Portals
Challenge
Escape From Legacy Constraints Turns Into a Wider Initiative
As the worldwide leader in automotive safety, Autoliv sells to all major car manufacturers globally. It has over 65,000 employees and operations in 27 countries. Each year, Autoliv products save more than 30,000 lives and prevent over 300,000 injuries. Autoliv is a pioneer in seatbelts and airbags; however, its extensive product portfolio has an increasingly digital dimension.
Having grown through several mergers over the past 40 years, the company has a diverse IT landscape with multiple ERP systems and departmental solutions.
In 2011, Autoliv in the USA chose OutSystems to replace numerous legacy applications with more scalable web apps. OutSystems was regarded as a good fit for Autoliv developers, thanks to its visual development approach and a fast learning curve.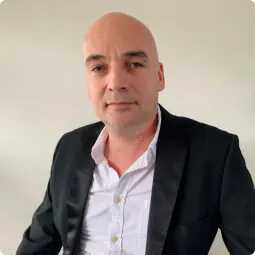 Although OutSystems was popular with Autoliv's U.S. team of developers, it was not until 2015 that the adoption of OutSystems started to spread internationally. "Generally, we look for off-the-shelf solutions where we can," explains Tony Dore, IT Development Manager at Autoliv. "But, even so, we had many requests for bespoke development, and our developers were struggling to keep pace with demand."
With maintenance consuming an increasing proportion of developer time; and pressure to deliver more applications more quickly, Autoliv decided to investigate OutSystems more deeply.
Why Autoliv chose OutSystems:
Empower professional devs and business devs

Speed-up development and improve agility

Decrease application maintenance cost
Solution
From Workshop to Running a Center of Excellence
Tony organized a two-day technical workshop so that his central developer team could get advice from OutSystems solution architects. The team then decided to give OutSystems a try.
Tony's team found that OutSystems was highly flexible. Moreover, the OutSystems "LifeTime" application lifecycle management capabilities would streamline lots of IT operation tasks that traditionally slowed down deployments and updates.
Given the life-critical nature of Autoliv's products, it's no surprise that it has rigorous quality assurance policies surrounding software deployment. These include a "four-eyes process" where a colleague always reviews new code—one developer alone cannot push new code live.
Additionally, Autoliv has carefully segregated environments, Dev, QA, Pre-Production, Production.
Since adopting OutSystems, Tony's central app dev team has grown to seven, and they support other developers spread internationally in multiple departments.
"From our OutSystems Center of Excellence, we train and mentor developers spread across multiple departments, and we provide standards, including reusable templates and libraries that help ensure other developers don't reinvent the wheel," says Tony.
New developers typically have computer science backgrounds. Tony's team uses the free OutSystems online learning resources, followed by a one-week workshop to induct new developers. "It's quick to get new developers up to speed in two to three weeks," says Tony. "We use the workshop to introduce Autoliv-specific best practices and templates."
The Center of Excellence team guides remote developers on software architecture, reuse of existing development resources, and suitable OutSystems Forge components to avoid unnecessary development.
Results
100 Apps and Rising
Now nine years since first adopting OutSystems and five years since Autoliv transitioned its central development team to the platform, Autoliv has over 100 apps running on OutSystems.
Most of these apps are web-based, but more recently, Autoliv has started to use OutSystems to build mobile applications. A good example is "iApprove," a mobile app used by managers to progress all manner of approvals across the business.
The iApprove app was initially developed five years ago as a native iOS app. At this time, OutSystems was only used for the backend, integrating multiple ERP and other systems of record. Autoliv's dedicated mobile app development team built the front-end.
After five years of enhancements, Autoliv decided to redevelop the front-end using OutSystems.
As the backend was already in place, developing just the front-end was a speedy process, completed by one developer working part-time in around a month.
Based on this success, Autoliv expects to make more use of OutSystems. "Mobility is increasingly important in the new normal," explains Tony. "The new responsive UI will help us build apps that work well across mobiles, tablets, and full-sized screens, and we look forward to continued functionality from OutSystems in this respect."