Este site está parcialmente traduzido para o português do Brasil. Você pode encontrar algum conteúdo ainda em inglês.
Hermes' Fast-Growing Global E-Commerce Business Tracks 20 Million Parcels p.a. 
20 million
cross-border parcel deliveries p.a.
8 days
to build initial MVP
2 months
to deliver customized supply chain solution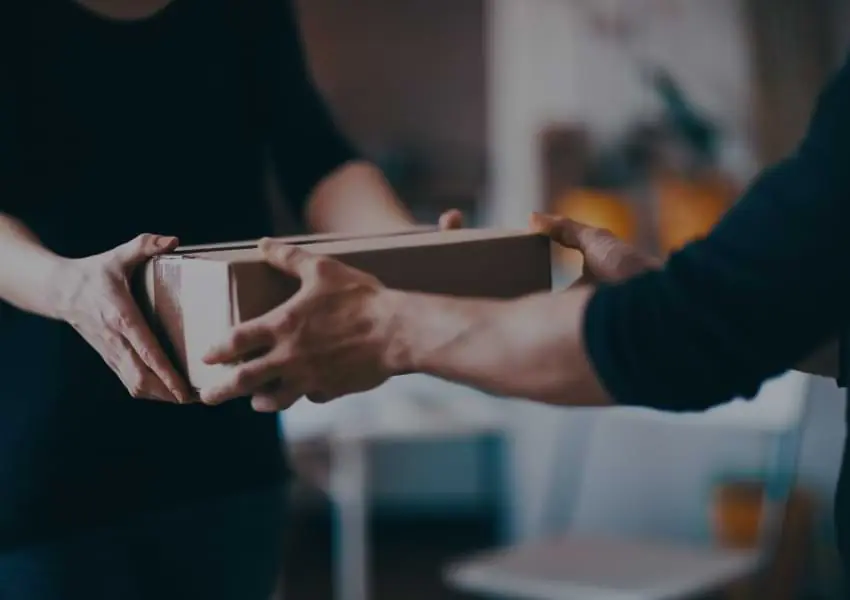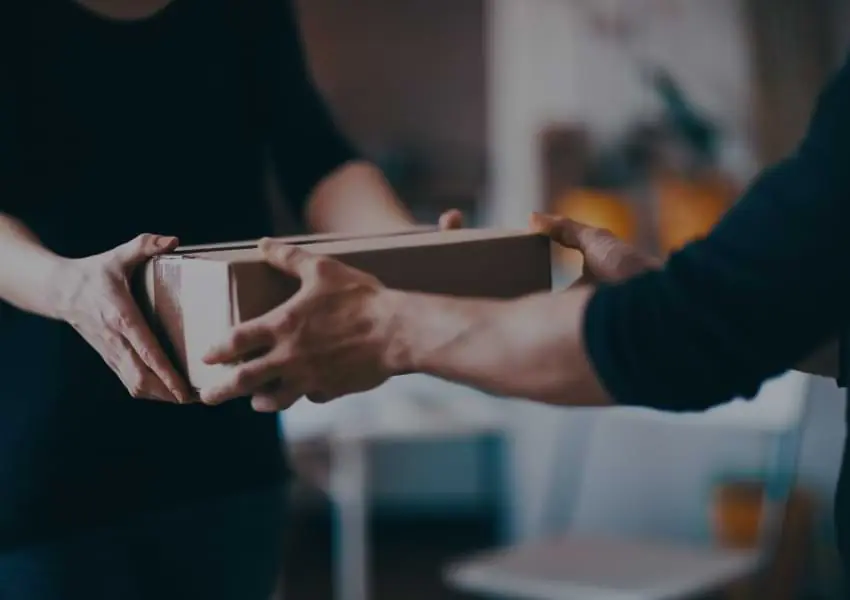 When Hermes—a top-five courier, express, and parcel operator in Europe—launched their new Hermes BorderGuru business unit, they had a problem. They lacked track and trace visibility of individual parcels as they crossed borders. To solve this, they had to integrate their international freight system with their European delivery system, and they required a solution in weeks, not months.
Product Owner Tobias Latta turned to OutSystems. Within three months, Hermes BorderGuru's delivery network was humming. Now, thanks to two OutSystems apps, Hermes has full visibility of every parcel and truck, as they process 20 million cross-border parcel deliveries each year.
Field Service Optimization

Operational Efficiency

Business Process Management

Mobile Applications

Challenge
Disconnected Logistics Systems Caused Visibility Gaps
The Hermes Group is one of the largest courier, express, and parcel operators in Europe, with revenues of 3.2 billion euros. In 2018, the group launched Hermes BorderGuru ("HBG"), a new global delivery service aimed at e-commerce retailers and international manufacturers. This all-encompassing service includes logistics, payment systems, and customs clearance, all the crucial ingredients for successful cross-border e-commerce.
Initially focused on Chinese suppliers that want to deliver direct across Europe, BorderGuru has enjoyed double-digit growth. Hermes expects to deliver up to 20 million cross-border parcels in 2019, of which 5 million come from China.
With such dramatic growth, some aspects of BorderGuru's IT systems needed enhancement, as Tobias Latta, IT Product Owner for Operations, explains. "Twenty million parcel deliveries might sound a lot, but that's just a fraction of our European business. So, the HBG business unit needed to operate using two long-established and highly functional logistics systems. One dealt with the international freight side of our service, and the other with the European delivery network."
However, a lack of integration between the two systems led to blind spots. HBG and its customers knew when a parcel started and ended its journey, but there was a blind-spot in the middle.
Tobias explains further, "Parcels enter Europe at one of two freight hubs. Here we split shipping crates into the individual parcel deliveries. Each parcel then enters the local delivery network. From that moment, the parcel's progress became invisible to the customer until it arrived at its destination."
Eliminating this blind-spot would improve customer experience, and provide HBG the visibility needed to optimize operations, and more quickly resolve issues.
Why Hermes chose OutSystems:
Increase professional developer productivity

Deliver web and mobile applications

Enterprise-grade scalability and security
Solution
OutSystems Powers Iterative, Fast Development Approach
As HBG lacked a dedicated application development capability, Tobias considered three alternatives to develop the new solution:
Work with a native mobile app development studio
Work with a scanning vendor, and adapt their off-the-shelf solution
Work with an application development platform provider, such as OutSystems.
Although security, scalability, and performance were important, the crucial consideration was adaptability, as Tobias explains, "HBG is still a new business unit, so processes will continue to evolve. Plus, we will expand this service to the rest of the world, where systems and processes might vary. These factors made adaptability the most important consideration. We invited OutSystems to do a two-day proof of concept, and the speed and quality of development gave us the confidence that OutSystems was the right approach."
Working with OutSystems partner Jade Eli Technologies, Tobias adopted a lean, iterative approach to development. The first solution they delivered was called TrApp – Transit App. The team of two developers delivered a working MVP in just eight days, saving around 60% of the development time previously estimated for a hand-coded approach.
Within two months the MVP had been iteratively enhanced into a productive system, that now includes the following capabilities:
Consolidated capturing of international shipments and loading into the European network
Features to support customs clearance
Backend administration, including users and roles
Exposed REST API for integration to other Hermes systems
A mobile app used by handlers to submit transit details; features include geolocation, camera/barcode integration, support-chat, and offline working
Transit history and status management
Generation of email, PDF, and QR Code* outputs
An improved returns process that provides transparency for senders and customers
Collection reminders
The second solution delivered by the team was called TrIp – Transport Information Platform. Developed from the same backend as TrApp, this system provides consolidated information on the status of parcels during transportation, from the Hermes hubs and warehouses to their destination.
"A great thing about the OutSystems development process was how reuse speeded up our development," says Tobias. "It only took two days to develop the basic TrIp solution, as we were able to use all the backend services from TrApp."
Partner
JADE ELI TECHNOLOGIES LIMITED
JET Group are specialists in Regenerative Innovation, combining proprietary regenerative tools with low-code technology solutions, assisting its clients to become market shapers. Working with banks,...
Learn more about JADE ELI TECHNOLOGIES LIMITED
Results
Two Months to Deliver Full Track and Trace Visibility
In just two months, HBG had the customized logistics solution that they needed. The OutSystems apps enabled them to provide a joined-up service for their international clients. Now HBG operations and their customers have end-to-end visibility for any parcel, all the way from China to destination, including every warehouse stop and transit step between.
Over and beyond the full track and trace capability, BorderGuru's new integrated solution is delivering many other benefits, including:
An improved returns experience that allows sending-customers to choose what happens to undelivered goods, including the option to allocate to another recipient.
Collection reminders mean fewer parcels return to warehouses, reducing the environmental impact of unnecessary transportation.
Improved customer experience is fueling sales growth.
Reduced costs from fewer consignment queries and complaints.
The improved mobile app for handlers includes photo capture and chat facility, which makes it easier to get supervisor support when needed.
Commenting on his experience of managing his first OutSystems project, Tobias said, "OutSystems provides a common visual language that closes the gap between business operations experts and developers. It meant I could get much more deeply involved, and control the development effort better. That's just what Product Owners need, and I'd say this was the smoothest project that I've managed."
As regards development speed, Tobias says, "What impressed me was not just the faster development speed, but the ability to increase the scope as we went along. Very often, we found pre-built components from the Forge, that we could drop in and integrate without writing code. For example, the camera integration and chat facility that we put in the mobile app were rapid enhancements we added during development."
HBG now expects to adapt and deploy the TrApp solution for additional high-growth regions in Asia and beyond. Looking ahead, Hermes' IT organization is taking ownership of the OutSystems apps as a core technology for international operations.
*QR CODE is a registered trademark of Denso Wave Incorporated.