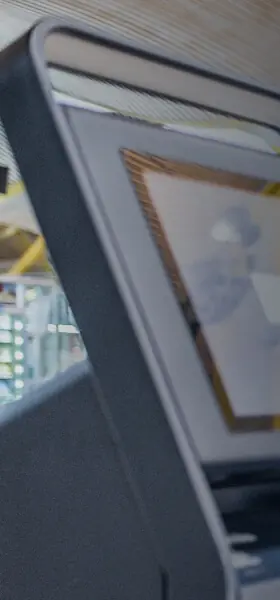 Planet Delivers 100% Digital Tax Free Shopping Solution With OutSystems
80%
faster tourist validation experience
Planet, a revenue generating payments partner focuses on the international spending market. Their software connects merchants, tax authorities, and banks to provide tourists a frictionless shopping experience with a 100% digital tax refund system. That software is built on OutSystems.
When Planet won the exclusive contract to implement the United Arab Emirates' digital Tax Free shopping infrastructure, they had just four months to implement the entire system. Here's how they did it.
Business Process Management

Case Management

Customer Experience

Digital Core Systems

Operational Efficiency

Mobile applications

Web Apps & Portals

Challenge
Breaking Into a Multi-Billion Dollar Market
The global market in Tax Free shopping was worth $82 billion last year, and forecasts predict growth of 50 percent over the next five years. No wonder Planet, an international payments service and technology provider, has a laser-focus on this market.
"Providing a brilliant user experience couldn't be more important in this market," explains Gary Byrne, Planet's President – Tax Free, Middle East and Asia. "Making the tax refund process super-fast and easy ensures tourists have a fantastic payment and shopping experience. Getting this right has enormous benefits for countries that want to boost income from retail and tourism."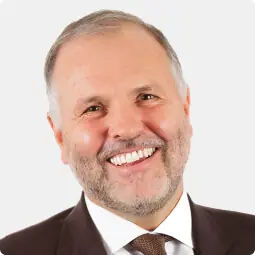 The United Arab Emirates (UAE) is one such country, a world-leading shopping destination with many millions of visitors a year. In the UAE, qualifying international tourists are allowed to get a refund of VAT, which was introduced in 2018.
The UAE Government wanted to introduce a completely digital, cutting-edge tax refund solution that would be hassle-free for shoppers, easier for merchants, and ultra-efficient for the Federal Tax Authority. Having introduced 5% VAT in January 2018, the UAE needed their "Tourist Refund Scheme" to support the country's status as a world-leading tourism destination.
Following a competitive process, Planet secured the exclusive contract to provide the UAE's Tax Free shopping service in July 2018.
Why Planet chose OutSystems:
Full-stack visual development with no limits

Speed-up development and improve agility

Deliver omnichannel CX solutions
Solution
The World's First Integrated, End-to-End VAT Refund System
Having had around three years' experience as an OutSystems customer, Planet knew the application development platform would help them deliver on time. Moreover, the ability to design exquisite user experiences in a fraction of the time needed for hand-coding, as well as the company's 35 years' experience in payments, were crucial for Planet's success.
Using OutSystems, Planet was able to build the world's first, integrated, end-to-end VAT refund system—in just four months. The system allows merchants to scan customer IDs so that immigration authorities can validate Tax Free eligibility in real-time. Purchase details are then sent to an online system where refunds can be easily monitored and claimed. It's a far cry from traditional, paper-heavy VAT processes.
The fully end-to-end solution consists of six different applications:
Front-end functionality for merchants
Self-service shopper kiosks
Back-end systems that connect to government web services
A mobile device management platform
Planet's own CRM platform
A call management system.
Together these components form a solution capable of meeting the world-class standards set by the UAE Government and Federal Tax Authority—and the demands of busy UAE airports that welcome hundreds of millions of shoppers a year.
"For the first time, merchants can now verify shopper eligibility at the point of sale in real-time—within about 2.5 seconds," says Gary. "This means purchasing is seamless and eliminates queues at the point of sale and at exits, which is a big deal in Dubai airport that sees 85 million passengers a year."
Around 13,000 merchants came on to the new system in the first year of operation, and that's just the beginning.
Planet has nearly 1,500 people operating at border points within UAE, consistently providing feedback on the solution's UI and UX. This allows the company to make small tweaks to the application based on user opinion, resulting in incremental improvements to the merchant, customer, and government experience.
"That's the flexibility the OutSystems platform gives us," says Gary. "It's a complete cultural shift for us. With traditional coding, even small changes can take an age to deliver. With OutSystems, we can experiment, learn fast, and deliver continuous improvements for the benefits of our partners, merchants, and international spenders."
Results
Satisfied Customers, Simplified Sales
For Planet, the OutSystems platform provided the opportunity to work more flexibly, more quickly, and deliver a better end product for its client. In just four months, Planet was able to build the world's first fully digital end-to-end tax refund solution that can verify shopper eligibility at the point of sale.
In fact, with traditional methods, the company would have needed around 50-60 more people to develop and run the whole operation. With OutSystems, the team consists of just 16 individuals, which allowed Planet to focus more time on implementation and adding value throughout the entire user experience, rather than hard and complex coding.
Flexibility aside, the OutSystems platform had another quality that was essential to the project: reliability. "When you decide to go fully digital, you don't have any paper to fall back on if things fail," says Gary. "We had to know that the platform we were building this on would deliver enterprise grade resilience, and thanks to our previous experience with OutSystems, we knew this was the case."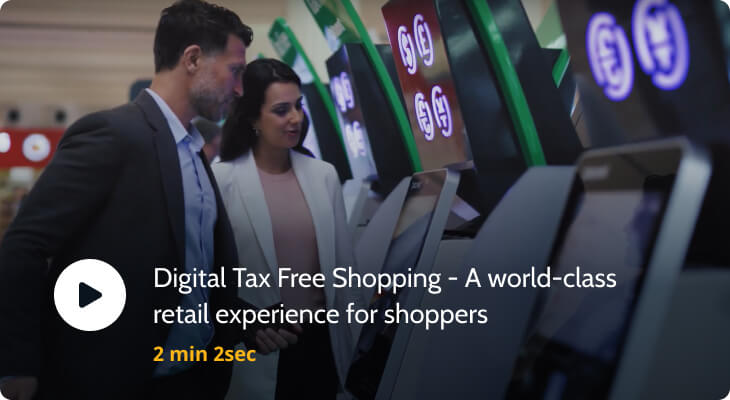 For UAE, the new Tax Free shopping solution has provided a transformative experience for customers and merchants alike, which allows it to remain a leading destination for international retail. Shoppers can now be issued with transaction requirements in-store within 15 seconds, and be export-validated in under a minute, representing a time reduction of up to 80 percent. The process of claiming VAT back has also been dramatically reduced, from around 30 minutes to just two, a saving of 93 percent that has seen a 30 percent increase in claim completion rates.
"If customers can claim tax back without any barriers, then they are happier to spend more money, often choosing to spend their refunded tax as soon as they receive it," says Gary. "That can really boost the UAE's economy when you consider the millions of tourists who visit or travel through the country."
Ultimately, Planet has used OutSystems to build the most advanced and efficient Tax Free system in the world, with automation, mobile, and self-service capabilities replacing the time-consuming, manual, paper-based processes that would otherwise be necessary.
The project was so successful that Planet has now used the OutSystems platform to implement similar solutions in Turkey, Bahrain, and Finland, and will continue to use it as its go-to platform when exploring new markets and opportunities.