HORNE Streamlines Construction and Disaster Recovery Programs with its Mobile Field Service App
Innovation Awards
Winner 2021
HORNE used OutSystems to create a construction inspection mobile app called "Canopy Inspect." With this application, inspectors can spend more time in the field, and HORNE project teams can move faster on construction and disaster recovery programs with fewer people.
Field Service Optimization

Mobile Applications

Web Apps & Portals
Challenge
Paper-based Processes a Poor Fit for Field Inspections
HORNE is a US-based certified public accountant and business advisory firm and has used OutSystems since 2017 to deliver mobile apps, web portals, client-facing reporting dashboards, and internal tools, including a call center application for COVID-19 contact tracing.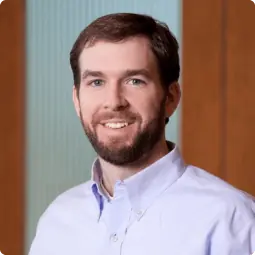 Its government services division helps government agencies deliver disaster recovery programs with maximum efficiency, quality, and compliance. HORNE construction inspectors perform thousands of inspections every year as part of this effort.
However, the old paper-based process was extremely labor-intensive. Inspectors needed to spend time in the office gathering required information for an inspection. The inspection process involved printed copies of construction estimates, notes, and photo logs. Then inspectors needed to spend more time compiling inspection reports that summarized their findings in the office.
Bill Wadlington, Senior Manager of Government Services at HORNE, knew there had to be a better digitally-enabled way to streamline this process.
Why HORNE chose OutSystems:
Speed-up development and improve agility

Deliver web and mobile applications

Enable continuous delivery
Solution
A Mobile App to Support Construction Site Inspections
Working with OutSystems delivery partner C2S Consulting, Bill and the HORNE Canopy development team came up with the concept for a mobile field services application now known as "Canopy Inspect."
The Canopy Inspect app provides a site-specific checklist derived from the scope of work for each project. It uses logic based on the dollar value of each scope item to measure progress, report deficiencies back to the construction contractor, and provide final documentation for payment.
Results
Freedom From Paper and Less Office Time
Inspectors no longer need to spend days in the office creating inspection reports; Canopy Inspect does this for them and automatically uploads the PDF documents back to Canopy, HORNE's case management system.
Inspectors can now spend more time in the field, and HORNE can move faster on construction projects with fewer people.
C2S is an U.S.-headquartered, "Full Service" partner who can assist with: OutSystems' Licensing; Strategy Alignment, Roadmap Creation & Adoption Planning; Business Analysis & Business Analyst...
Learn more about C2S Consulting