Este site está parcialmente traduzido para o português do Brasil. Você pode encontrar algum conteúdo ainda em inglês.
Leading UK Law Firm Shepherd and Wedderburn Drives Innovation With OutSystems
Shepherd and Wedderburn LLP—a leading Scottish-headquartered UK law firm—has been using OutSystems since 2014. Initially, the firm streamlined internal operations using OutSystems to fill gaps between its practice management, accounting, and document management systems.
More recently, the firm has used OutSystems to build innovative systems that serve clients with award-winning results. In 2019, Shepherd and Wedderburn was named "Transaction Team of the Year" and won the "Innovation Award" at The Herald Law Awards of Scotland in recognition of this work.
Business Process Management

Case Management

Customer Experience

Digital Core Systems

Operational Efficiency

Web Apps & Portals

Challenge
Bringing Innovation to a 252-Year-Old Law Firm
Founded in 1768, Shepherd and Wedderburn has a long and distinguished history of supporting client innovation and key developments in every sector of the Scottish economy.
Sixteen years ago, when the firm hired Steve Dalgleish as a web developer, little did it know what a turbo-boost its digital innovation was about to receive.
Initially focused on digital marketing and intranet projects, Steve quickly progressed to building bespoke web applications for the firm.
"As a result of the financial crash in 2008, there was less appetite for buying software applications," says Steve Dalgleish, now Head of Technology at Shepherd and Wedderburn. "So, my PHP development skills came to the fore, as everything could be built on an open-source stack."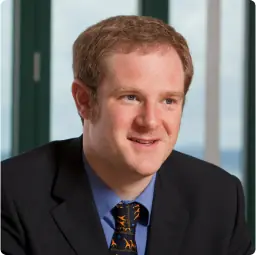 In this period, Steve delivered a bespoke CRM system, a records management system, and an Intranet that surfaced work status alerts and crucial information to lawyers and other roles across the firm.
As enthusiasm for bespoke web application development grew, Steve was promoted to Applications Manager. "The IT Director and I knew that demand for these kinds of applications was bound to grow," explains Steve. "So, we went in search of technologies that would make application development and maintenance faster and more scalable for a multi-developer team."
That search brought Shepherd and Wedderburn to OutSystems. "We evaluated a couple of leading application development platforms," says Steve. "OutSystems matched our vision for reusable architecture, robust application lifecycle management, and a visual approach that would allow developers to focus more on delivering business value instead of coding."
Shepherd and Wedderburn became an OutSystems customer in 2014.
Why Shepherd and Wedderburn chose OutSystems:
Speed up development and improve agility

Architecture for improved reuse

Lifecycle management and security
Solution
Digital Innovation Unleashed
Shepherd and Wedderburn entered a rapid growth phase, with Steve and one other developer getting to grips with OutSystems in a totally self-sufficient way. "We didn't hire consultants; our only external investment was attending a developer bootcamp in London," says Steve.
The first strategically important application the duo tackled was "Cash Room Forms." "The name doesn't do this justice," explains Steve. "And, with the benefit of hindsight, I wish we'd tackled a slightly less ambitious project for our first OutSystems development."
Steve and his colleague developed the Cash Room Forms application in around 15 weeks. The application powers all cash movements. "The process is now paperless, and by integrating directly to the practice management system, we've eliminated rekeying," explains Steve. "Some of these cash movements can be multi-million-pound property transactions on behalf of clients. Hence the need for a very robust payment approval process, with multiple layers of authority."
The application's importance was soon to be demonstrated, following the acquisition of another legal firm, Tods Murray LLP. "Our transaction volume increased 60 percent. But thanks to automation, we coped with that growth, without needing to add headcount to our accounting function," says Steve.
Customer-facing applications soon followed, including an application built in ten days that enabled a legal team to cross-reference and visualize financial data related to a multi-jurisdictional fraud case. "Our ability to present this data so transparently was instrumental to the outcome of the case," explains Steve.
Next, the team built a case management solution for one of the UK's largest mobile telecom operators. That project took one developer two weeks to deliver.
"Shepherd and Wedderburn helped EE with the roll out of 500 aerial mast sites across Scotland," explains Steve. "With OutSystems, we eliminated a spreadsheet and email quagmire, providing a case management portal where EE and our lawyers had real-time access to the latest status on each land acquisition. The solution made our work so much more efficient that EE extended use of the application for site acquisitions in England."
Results
Combined Digital and Legal Expertise Drive New Business
Shepherd and Wedderburn has demonstrated time and again that digital agility, coupled with traditional legal expertise, can be a game-changer for service delivery.
"What we've found is that clients' in-house legal teams often lack the required IT support to quickly stand-up the kinds of digital systems that can make their work and ours more efficient," explains Steve.
Recognizing the opportunity of a twin-track approach, Shepherd and Wedderburn has established a "Smarter Working" business unit, which Steve jointly heads with Lynn Beaumont, Head of Knowledge and Service Delivery.

Award-Winning Results
"Complementing legal service delivery with digital technology positively impacts both the top and bottom line," says Steve. "Efficient systems that enable us to collaborate at scale with clients can dramatically affect what kinds of projects we bid for, as well as the execution cost and profitability."
A recent project for a challenger bank shows this in action and in 2019 received two awards at the Herald Law Awards of Scotland. Shepherd and Wedderburn received the Transaction Team of the Year and Innovator of the Year. More recently, the Smarter Working team was also highly commended for Most Innovative Use of Technology at the Lawyer Awards 2020 for its work on this high-scale project.
By providing a customized case management solution built on OutSystems and integrated with the firm's practice management system, document automation tool, and document management system, Shepherd and Wedderburn's lawyers could handle 20 times more cases compared to traditional ways of working.
"This was very much a team effort," says Steve. "The bank's staff entered structured data via a portal. The system used workflow, integration, and automation to expedite each loan switch. That relieved our lawyers from drafting, except where there were exceptions, a much better use of their expertise. Thanks to the automation, each lawyer could handle 60 to 70 cases in parallel, instead of three to four cases at a time."
Shepherd and Wedderburn now has five OutSystems developers reporting to Steve, working on numerous projects. "OutSystems has massively increased our capacity to deliver," says Steve. "We focus a lot on reuse. Client projects may be unique, but the underlying capabilities we provide are common across multiple projects."
As a result, the firm has much greater digital intimacy with its clients. A client reporting portal gives real-time, granular, and transparent visibility to work in progress and billing. Moreover, it significantly reduces client reporting effort, which means more time for lawyering for Shepherd and Wedderburn's professionals.