Este site está parcialmente traduzido para o português do Brasil. Você pode encontrar algum conteúdo ainda em inglês.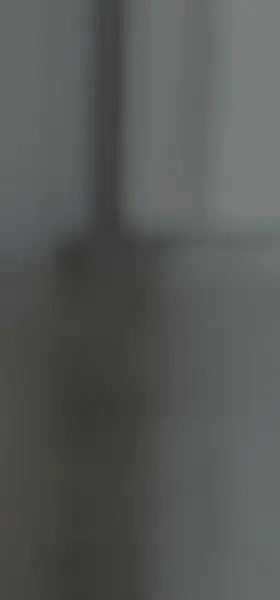 US Acute Care Solutions Supports Acquisition Growth Strategy
Founded in 2015, US Acute Care Solutions (USACS) now serves around seven million patients annually at over 300 hospital-based locations in 20 states. USACS's meteoric growth depends on efficient, easy-to-use web and mobile apps that support physicians at their place of work. OutSystems has powered many of these applications since 2016, helping USACS efficiently scale with an IT cost-base considerably lower than its industry peers.
App Modernization

Case Management

Digital Core Systems

Field Service Optimization

Lotus Notes Rebuild

Mobile Applications

Operational Efficiency

Web Apps & Portals

Challenge
How to Embrace Rapid Development with Healthcare-grade Security
In 2015, US Acute Care Solutions (USACS) set out to build a world-class acute care group owned and led by physicians. Its business model depends on scale. By joining the group, emergency medicine practices benefit from the resources and business support of a company with reach and scale across the United States.
Efficient, cost-effective IT systems underpin USACS's growth. As the organization grows, it achieves an economy of scale, with IT costs declining as a proportion of revenue. To achieve this, USACS needs to quickly eliminate redundant and overlapping IT systems as it assimilates each acquisition or joint venture. Bringing everyone on to the same best practice processes and systems enables the healthcare group to scale economically and assure quality.
With so many physicians joining the group—there have been 11 mergers and hospital joint ventures over six years—USACS needed to provide great user experiences. Otherwise, training and change management would be a constant headache.
These business requirements led USACS to develop a portal, as Jesse Eterovich, Vice President of Technology at USACS, explains.
Originally built by Ohio-based Emergency Medicine Physicians, USACS inherited an OpenText portal called "MyPulse." But as the organization grew and demands for new features accelerated, it proved impossible to update this legacy portal at the pace the business required.
"When we built MyPulse, it was leading-edge technology," says Jesse. "But by 2015, users found it slow to find the information and functions they required, and from a development standpoint, enhancements took weeks rather than days to deliver. Worse, development for desktop, iOS, and Android led to multiple codebases, and high maintenance and enhancement costs."
With the redevelopment of the portal and support for mobile app development at the top of its agenda, the technology department searched for a new application development platform.
"We wanted a rapid development approach," explains Jesse. "We're a healthcare provider, not an IT business, and we were never going to hire an army of developers. We decided to research low-code providers, and after extensive research, we found OutSystems best suited our requirements."
USACS's criteria included:
Microsoft .NET architecture
Open standards and no proprietary runtime interpreter
Integrated DevOps support with governance and control
Strong integration to connect to USACS's systems of record
Security, plus the ability to host in USACS's own data center.
"There are exhaustive safeguards for handling protected health information," says Jesse. "We need to pass audits for SOC, and HIPAA. OutSystems gave us the governance, control, and security features we needed to ensure that the development platform and applications would 'play nice' alongside our existing applications and security practices. No other low-code platform we evaluated came close to matching that vision."
Why USACS chose OutSystems:
Speed-up development and improve agility

Deliver web and mobile applications

Enable continuous delivery
Solution
Rapid Delivery of the Central Line Portal and Mobile-first Applications
Having selected OutSystems, USACS partnered with OutSystems professional services to deliver its new portal while at the same time training its small in-house app dev team.
"We partner with OutSystems or an OutSystems delivery partner whenever we have new and significant apps to build," says Jesse. "Our in-house OutSystems development team includes a manager, two developers, and two business analysts. We find that sufficient to enhance and maintain our OutSystems application portfolio. But when we need to deliver a large development project, we extend the team with extra resources. That accelerates delivery and saves us from managing a much larger permanent team."
The new portal, named "The Central Line"—a medical term aptly chosen by the physician team—was delivered in five months. Its extensive range of functionality includes:
Action items
Communities of practice knowledge management
News and updates
Various dashboards, including patient experience and productivity
Access to other OutSystems apps, including health system planning (CRM) and risk tracker
Shift feedback—used by physicians to record success stories or improvement opportunities; part of USACS's continuous improvement program.
Other systems integrated into the portal include revenue cycle management, clinician scheduling, clinician credentialing, and contract management, data warehouse, and identity management. The portal is personalized according to each user's role and preferences, which has helped improve adoption and collaboration. Users say it is much quicker to find information and execute tasks compared to the previous portal.
Crucially, with the OutSystems reactive UI, developers were able to provide a much improved mobile experience, with less development effort. It was now easier for physicians to use the Central Line portal while on the move, helping them keep information up to date without needing to get back to a desktop.
With the portal delivered in 2016, USACS has since built a wide range of web and mobile applications, as described below.
Work Tracker—delivered in 2017, has streamlined the revenue cycle management process. The result of a lean six-sigma project, Work Tracker, speeds up the resolution of coding queries that otherwise delay claims processing. The application integrates with digital displays in the processing office, so staff get immediate help from a supervisor whenever they need assistance.
Risk Tracker—delivered in 2018, has replaced a wide variety of risk management systems that were in use across acquired practice groups. Benefits include consistent data for analytics and savings from the retirement of different licensed software products.
TCL Native App—delivered in 2019, physicians now have a dedicated mobile app, available on iOS or Android, which gives them over 90 percent of the functionality available from the Central Line portal. Physicians now have even easier access to portal features with facial recognition or touch-ID sign-in.
Quick Chart—delivered in 2020, provides faster and easier documentation of patient encounters. This application was crucial to support remote telemedicine encounters during COVID lockdown disruption.
PACE, Hospital System Planning and Compliance Audit Tracking—three applications delivered in 2021 provide a wide range of benefits. Post-Acute Care Engagement ("PACE") has replaced and extended survey tools for patient feedback. Hospital System Planning has replaced a costly and over-complicated CRM solution. Compliance Audit Tracking has replaced a legacy Access database.
The new systems ensure that USACS can quickly assimilate each acquired acute healthcare practice onto a uniform suite of built-for-purpose applications. As Jesse confirms, this ensures legacy systems and SaaS sprawl are quickly eliminated.
Results
Adoption, Mobility, and Scale Save USACS Millions
By adopting OutSystems as its modern application development platform USACS has achieved numerous benefits.
It modernized its portal in five months and launched an accompanying mobile app in three months. The results include increased adoption, personalization, improved user experience, and mobility.
Its two in-house developers now deliver continuous improvements to the portal every two-to-three-week sprint.
"We're now much more in control of our product roadmap," says Jesse. "By eliminating SaaS sprawl and legacy debt, we're no longer dependent on external vendors for new features. We're now much more responsive to business requirements."
Since adopting OutSystems, USACS has eliminated Lotus Notes either by developing new apps on OutSystems, such as Risk Tracker, or thanks to improved functionality of its ERP and HR systems.
Applications launched on OutSystems have contributed significant efficiency savings. "We've seen at least a two million dollar reduction in controllable no charges," says Jesse. "That's partly because of improved mobility—physicians can record details of patient encounters on the move. It's also down to improved back-office processes with the help of applications like Work Tracker."
Lastly, USACS has gained the systems-agility needed to cope with numerous mergers, a crucial capability that supports the organization's growth strategy. The transition of its fast-growing workforce to standard applications—many of them built on the OutSystems platform—ensures that USACS escapes legacy debt and SaaS sprawl at the pace needed to scale cost-effectively.
"Our IT costs as a proportion of revenue are considerably lower than industry norms," explains Jesse. "We've grown fourfold in two years, yet our in-house OutSystems development team still just includes a manager, two developers, and two business analysts. That gives you a sense of how efficiently we've been able to scale application development at USACS."
Further proof of the success of USACS's scaled business model is that the organization was able to buy out its private equity partner in March 2021. USACS is now over 90 percent owned by its physicians, with hospital joint venture partners holding the remainder.