High-Performance
The OutSystems platform radically simplifies application development and delivery. Using low-code infused with AI, your teams can develop serious applications that scale to reach hundreds of millions.
With OutSystems, you get the serious productivity you need to continuously innovate through software.
Build your vision
Front-end, back-end, process orchestration, integration, and data development–all in one environment–enable you to create everything from serious applications that automate critical business processes to global-scale digital offerings.
Accelerate impact
AI, advanced tools, and easy integrations speed up development tasks and eliminate waste so developers deliver at the pace of elite CI/CD experts. One-click publish, dependency analysis, and SDLC automation transform application backlogs into innovation opportunities up to 10x faster.
Always stay ahead
Adaptable, resilient architecture maintained by OutSystems ensures that the latest technology is always at your fingertips so you can continuously innovate. Dependency alerts, AI-powered architecture review, automatic updates and more remove the pain from change.
The OutSystems Platform by the Numbers
Get OutSystems for free
Build web and mobile apps up to 100 users

Deploy as many apps as you want in a database up to 2GB

Access free training

Learn, experiment, or prototype at your own pace
Meet the OutSystems platform
Develop, modify, and update serious applications in days or weeks, not months. Get help and guidance from AI. Then, deploy and manage your apps with a few clicks.
Start developing your application
Experience the satisfaction of visual coding in an environment designed for speed. Create interfaces for web and mobile applications. Define data model, business processes, and more. Get help from AI when you need it.
Connect and extend
Create components or drag-and-drop existing connectors to integrate your applications with third-party systems and microservices. Create and add your own custom code.
Manage and change your applications with ease
Deploy and rollback with a single-click and enjoy built-in, automatic version control. Govern deployments and portfolios with an AI-powered dashboard and role-based access. Integrate with enterprise CI/CD platforms for extended DevOps automation.
Develop collaboratively with robust governance
Solve business problems collaboratively. Use special tools that enable business, development, and operation to participate in application design, development, and deployment. Govern and control large multi-team development initiatives so everything runs like clockwork.
Good Talk
OutSystems customers and industry experts have a lot to say about the OutSystems platform.
OutSystems is a Customers' Choice in the 2022 Gartner® Peer Insights™ 'Voice of the Customer'
OutSystems is a Leader in the Gartner Magic Quadrant for Enterprise Low-Code Platforms, 2021
The Forrester Wave™ Low-Code Development Platforms for Professional Developers, 2021
Schedule a demo and see it in action!
Our experts will give you an overview of OutSystems platform features and answer any questions you might have.
Develop mission-critical apps with confidence
Whether you need to build operational systems for departments, core digital systems for enterprises, or digital and mobile experiences that serve millions of users, OutSystems has your back with enterprise-grade scalability, security, and governance.
Scalability
Scale from a pilot integration to an internet-wide deployment that supports millions of users. Meet even the most complex customer requirements with vertical and horizontal scalability and support for native cloud infrastructure.
Security
Hundreds of security validations from design time through deployment and runtime ensure that the applications you build with OutSystems are secure by design. Get continuous protection with fixes for DDOS, common threats, and new industry-identified code vulnerabilities that are automatically applied to all your applications.
Performance
Develop enterprise applications confident that they will perform as expected, thanks to automatic smart caching, database queries, data minimization, and more. Correct issues quickly with dashboards that comprehensively monitor performance, instrumented applications, and error, audit, and performance logs.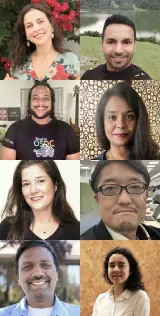 Community
"I love avoiding the boring parts of programming and jumping right into building a solution."
Radical simplicity meets high performance in the world's #1 low-code platform