Western Union Launches Next Generation Digital Banking Services in 11 Months on OutSystems
Innovation Award Winner 2022
Best-in-class Innovation
Western Union—a global leader in cross-border, cross-currency money movement and payments—is driving a company-wide transformation, which includes migrating its infrastructure from on-prem to the Cloud. To accelerate application development, improve agility, and provide great digital experiences, the company chose OutSystems as its high-performance low-code platform.
Using OutSystems for customer-facing digital experiences, back office, and workflow solutions, Western Union launched new digital banking services in two countries in just 11 months. The international roll-out continues to other countries at pace.
Customer Experience

Digital Transformation

Mobile Applications

Web Apps and Portals
Challenge
Turning an Incumbent into a Fleet-footed Digital Disruptor
Western Union is the world's first P2P company. With a history of more than 170 years, the company has a presence in more than 200 countries and territories, connecting more than 120m people to one another and to the global economy, through cross-border money transfers in approximately 130 currencies.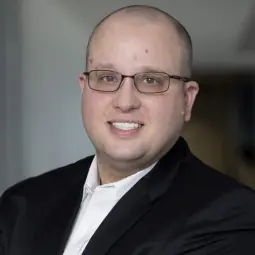 Western Union operates in the increasingly competitive, rapidly changing payments sector, where new fintech players are changing how the market operates.
To address this new competitive landscape, Western Union sought an agility boost to accelerate innovation. The company wanted to improve the digital experiences offered to customers and build new digital banking products to extend its relationship with customers.
Part of this agility drive involved Western Union migrating its legacy on-prem IT infrastructure to the Cloud. Faced with numerous applications to deliver, the need to rapidly iterate customer experiences, and the steep learning curve for new Cloud DevOps toolchains, Western Union decided to evaluate low-code platforms.
"Three things were front-of-mind as we evaluated OutSystems," explains Tom Mazzaferro, Chief Data and Innovation Officer at Western Union. "How would this improve our agility, the need to deliver great digital experiences at scale, and the desire to use low-code across the whole stack—front-end, integration, and back-end core systems."
Why Western Union chose OutSystems:
Speed-up development and improve agility

Enterprise-grade scalability and security

Enable continuous delivery
Solution
Building a New Digital Multicurrency Banking and International Money Transfer Experience
Western Union became an OutSystems customer in November 2020. "Our goal was to build a new Cloud-based IT architecture based on microservices that would allow us to integrate many different systems quickly—both internal and external vendors," explains Tom. "We wanted plug-and-play convenience to integrate any technology."
Rapid iteration is a crucial capability for Western Union, especially when designing customer experiences in over 200 countries with local customer and regulatory requirements. The development speed and deployment ease provided by OutSystems accelerates change and feedback cycles, which paves the way for continuous innovation.
The OutSystems platform's capabilities were immediately put to the test through 2021, as Western Union and its system integrator started development of its new digital banking app that includes a multicurrency bank account combined with money transfers, and other added benefits such as a Visa Platinum debit card.
Commenting on the speed comparison of OutSystems compared to previous traditional development, Tom said,

Tom adds, "In fast-moving customer-facing scenarios, development is never 'build-once-and-done'—you're always iterating to refine the customer experience. Before OutSystems, we typically released every six weeks. With OutSystems, we deploy twice every week. Some changes that used to take a month, we now deliver in around 48 hours."
Results
WU+ The Digital Banking App from Western Union Goes Live
Western Union launched its digital banking app in Germany and Romania in Spring 2022, following 11 months of iterative development. Poland followed later in 2022, while plans are at hand to launch Italy by the end of the year.
Commenting on the advantages of development on OutSystems, Tom says, "We estimate that we're getting new products to market at least twice as fast as competitors, and we're probably using a tenth of the resources they are on front-end development. We developed the whole front-end for the app in less than four months."
Western Union uses OutSystems for customer-facing apps, back office, and workflow solutions. "We use OutSystems in multiple layers of our tech stack," says Tom. "Not just front-end, but back office and our contact center. In addition to our digital banking app, there are at least 20 internal employee-facing apps that we've delivered that make work easier and more efficient for our employees."
Asked what differences he sees in the development team, Tom says, "With OutSystems, we've got a more cohesive and multi-talented development team because we're using visual low-code development that's self-documenting. That means we can onboard new developers and have them productive much faster, and we've got fewer knowledge silos in the development team."
Moreover, low-code development on OutSystems helps Tom fight back in the war for digital talent. "Hiring experienced developers was already hard, and the skills drought got even worse with the great resignation. Some development teams suffer 100 percent attrition in two to three years."

Looking back to why Western Union chose OutSystems, Tom says, "We serve millions of customers in over 200 countries and territories, and we want to give them the best possible customer experience. So, constant iteration and rapid delivery are crucial. The difference with OutSystems is that we can do that fast and at scale, deploying experiences that are fast to load, reliable, and secure. That's the high performance we rely on with OutSystems."