Transform Your Field Service with a Great Customer Experience
Rapidly Deliver Multichannel Field Service Apps






Drive Customer Satisfaction, Increase Operational Efficiencies and Engage Field Agents
The face of field service management is changing; your customers are used to one-click purchases and same day delivery. Customers expect a flawless user experience regardless of device and want to interact with a call center agent, chatbot, or field agent on their channel of choice, not yours. Field agents require highly intuitive applications that allow them to complete work orders in a fast, efficient manner. Are you able to deliver custom multi-channel applications that are delighting your customers and agents on a single platform within weeks?
A Platform For All Your Field Service Needs
Your customer's needs are constantly evolving as are the channels and devices that you need to be on to interact with them. Organizations need to keep up with the pace of change and commercial off the shelf solutions (COTS) often fall short. Your field agents and contractors require a single solution that gives them a simple and easy to use experience but that can also allow them to accomplish a successful first time visit.
With OutSystems you can build multi-channel applications for all your stakeholders for any device or operating system in a matter of weeks regardless of process complexity. Using our low-code platform you can rapidly create applications to:
Quickly adjust to your customers' demands
Create a unique competitive advantage
Drive up customer satisfaction scores
Better enable technicians to increase their first-time-fix rates
Drive Operational Efficiency
Your field organization is under pressure to meet ever-increasing customer expectations while still delivering efficient service margins. OutSystems opens up a new world of efficiency, driving your business forward. The platform enables you to consolidate multiple systems into a single field service portal, reduce paper-based processes, decrease service times, consistently hit your SLAs, and improve technician job satisfaction.
Learn how Vopak increased mobile employee productivity by 50%
Mobile Distributed and Offline
OutSystems provides your field team with intuitive first-class user experience. Ramp-up times are faster, and they get all the information they need at the point of service. Don't sacrifice look-and-feel to get applications that work offline, use native device features such as: signature capture, voice to text, facial recognition, etc. Enable all contractors and employees with employee access management for full data transparency and efficiency.
Americares Delivers Disaster Relief With Offline Field Services App
Quick and Easy Changes
Making changes shouldn't lead to manual workarounds or service downtime. Field service applications created with OutSystems support the evolution of your business and your customers' needs allowing you to make changes in hours, update mobile apps without the need to reinstall and support BYOD.
City of Las Vegas reduces the cost of app changes and enhancements by 50%
Gartner Report: The Six Categories of Field Service Management Application Functionality and Why You Need Them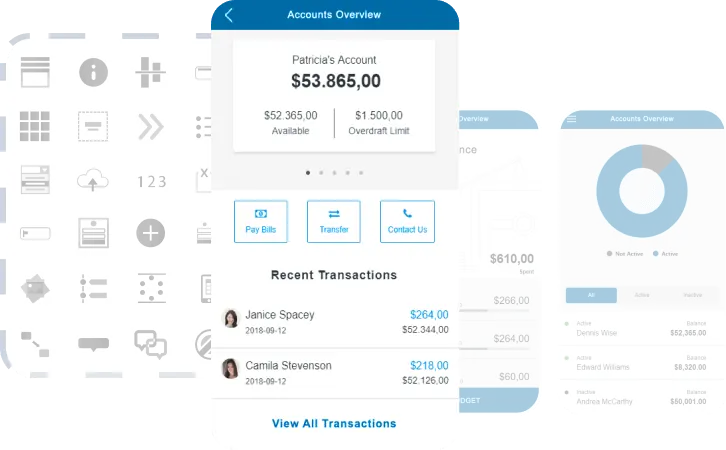 Address Skills and Resource Gaps
OutSystems can deliver the ideal field service management solution you need with the team you already have, thanks to: More than 140 UX/UI out of the box patterns, templates, and controls so you don't have to design and build from scratch. Run a single code base for all form factors regardless of device.
Painless Integration
OutSystems makes integration with existing and new systems easy. Developers can just configure an integration connector instead of writing (and rewriting) custom code. This is much faster and far less error-prone. And when you are ready to add IoT or AI/ML to your applications, we have you covered there, too.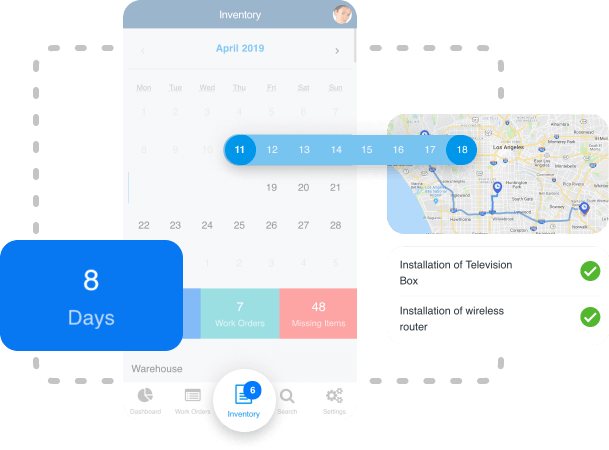 Keeping Pace With Mobile
Mobile device screens, menus, buttons, and screen sizes are in constant flux, leaving mobile app developers scrambling. But not with OutSystems as we regularly add support for new mobile operating systems so you can keep up with the pace of change.
Our advanced mobile features include:
UI library for cross-platform
Pixel-perfect experiences,
Secure offline capabilities,
Prebuilt plugins for native device capabilities and sensors,
Extensible platform to build custom plugins for native SDKs.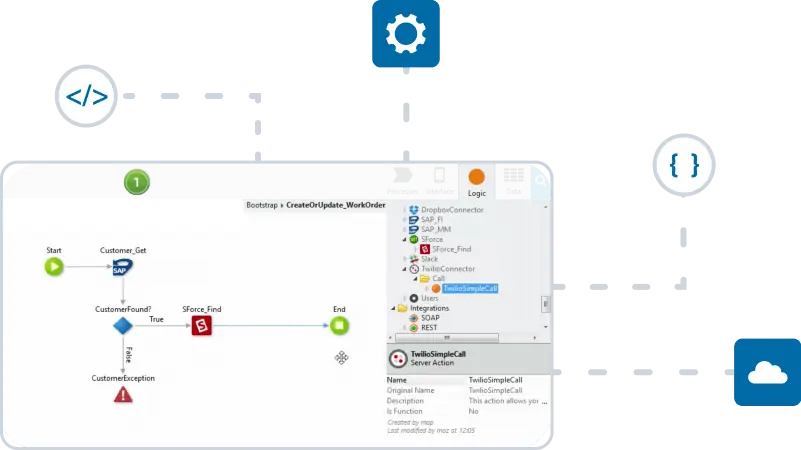 Future Proof Your Field Service Apps
Applications built with OutSystems rely on standard architectures and frameworks. No proprietary components, runtime engines, or interpreters required. Your new field service apps are generated into a fully open, standard, optimized, and documented set of server and client components. And, your intellectual property remains yours.
"The new app reduces inspection times by 25% and eliminates the need for frequent trips back into the office. And the cost of ongoing enhancements is an estimated 50% less than it was before adopting OutSystems."

---

Rick Virmani, Development Services Systems Manager, City of Las Vegas

"Getting on the OutSystems platform has been a huge benefit for us. We do all of our in-house development on OutSystems. Our developers are more productive, we build faster, and we're able to meet deadlines."

---

Warren Strong, CIO, YESCO

"It's not just faster development. The DevOps capabilities of OutSystems, like one-click deployment and performance monitoring, mean the apps we deliver this way are less costly to update and maintain. That means we can invest more in innovation that will keep the company competitive into the future."

---

Tony O'Halloran, Director of IT, Total Produce
A recognized leader in creating digital experiences by Gartner and Forrester, OutSystems has helped many companies transform their digital customer experiences and improve customer satisfaction and loyalty.
Download Gartner Report
The Six Categories of Field Service Management
This Gartner report is designed for application leaders seeking improved customer relationship management and customer experience through improved field service management.
Download this report to explore six core functionality categories within field service and how you can drive business benefits from each category.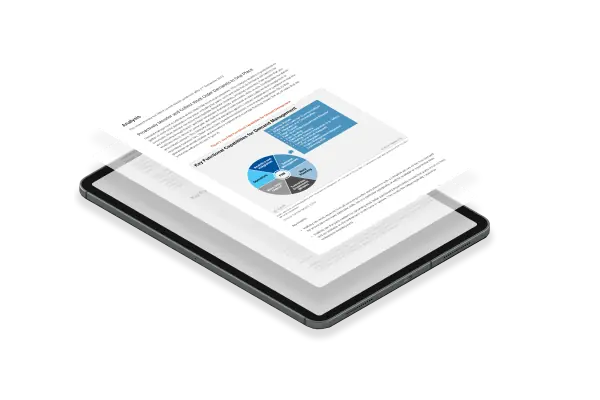 Get Your Copy
Here's The Gartner report: The Six Categories of Field Service Management Application Functionality and Why You Need Them