OutSystems Training Partners Program
OutSystems Training services are delivered worldwide by official Global Training Partners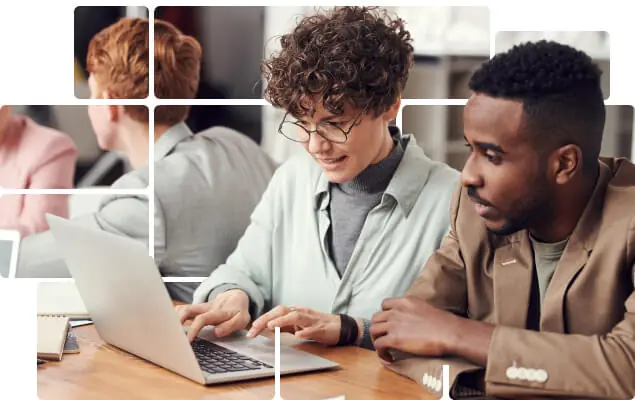 What are Training Partners?
These are organizations that are authorized to deliver our Training programs to OutSystems customers and partners and deliver their own curricula to accelerate adoption and success with the platform.
+110
OutSystems Certified Trainers
+11000
People trained in Boot Camps
Training Offer
delivered by Training Partners
OutSystems Boot Camps
Instructor-led training delivered in a classroom, remotely or in a hybrid setting, by a Certified Trainer from our Training Partners.
Certifications
Certify your team in different levels of proficiency, roles, and development tracks.
Extended Courses
Expand the knowledge and proficiency of your teams beyond the basics with extended courses on advanced topics and skill
Choose your Training Partner
OutSystems official training is always delivered by Certified Trainers, that are trained, certified, and continuously supported by the OutSystems Training Team.
On our Train-the-Trainer courses, we focus both on the technical aspects of the curricula and the teaching skills to teach our courses to different crowds in different scenarios: classroom, remote, or hybrid.
Hear directly from our Training Partners
Check out the Training and Certifications Playbook
Looking to ramp-up or upskill your team with OutSystems? Learn how in this playbook.
Interested in becoming an OutSystems Training Partner?
Thousands of OutSystems customers, developers, and global channel partners are waiting for you.
Thank you for your interest on the OutSystems Partner Program.
An OutSystems representative will follow up with you as soon as possible. In the meantime, there are three things you can do to accelerate the partner evaluation process:
1) You or a technical member of your team can download the platform and try it out.
2) Check the events calendar to see if there's an opportunity to meet in person in the coming days, or a virtual event to give you more information about the Platform.
3) Visit our community to participate in discussions in the forum and see available components in forge.
Thanks again for your interest and welcome to OutSystems!