Dynamic Case Management for the Way You Work
Unite people, process and information to orchestrate complex work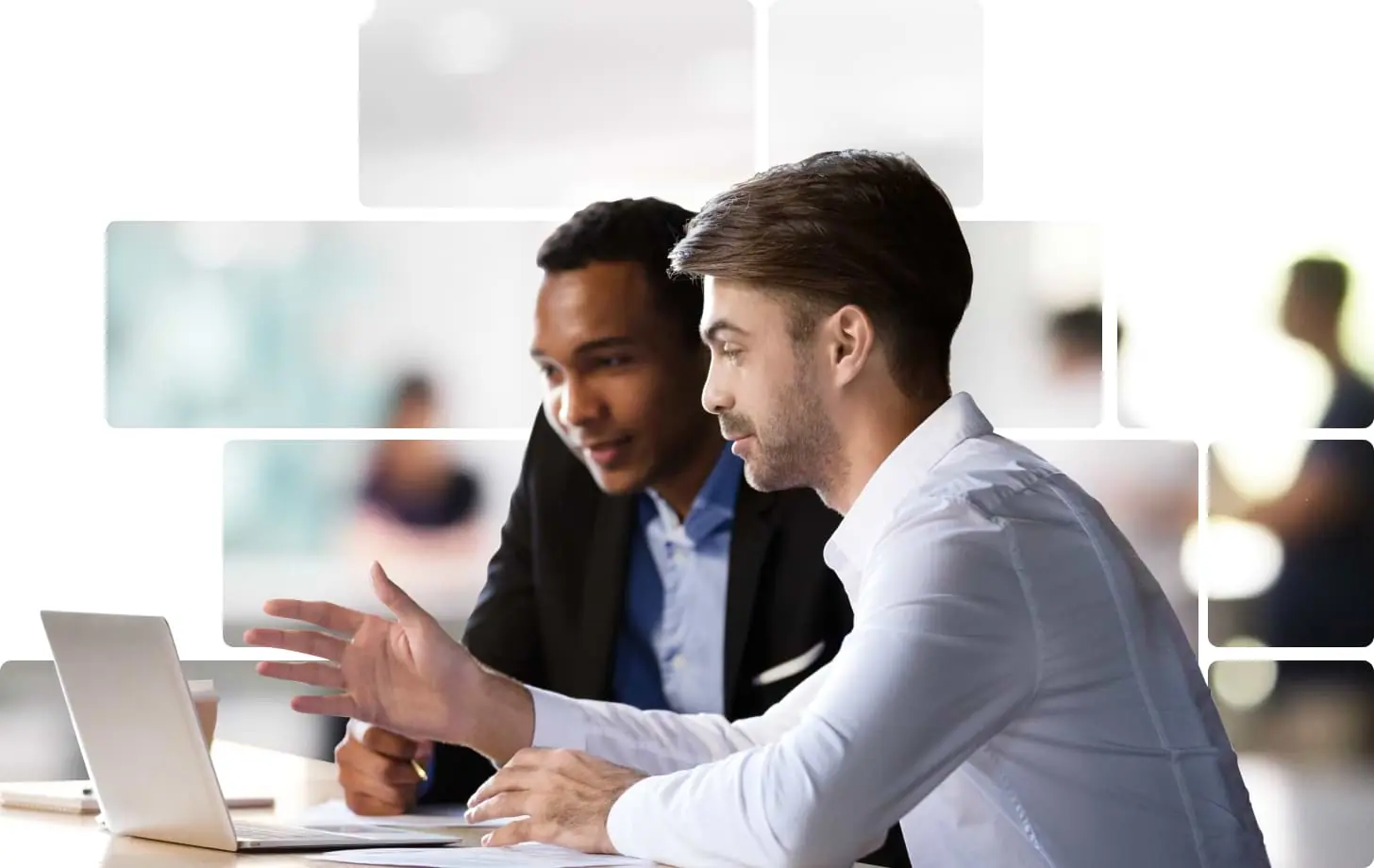 Improve Efficiency and Reduce Operational Costs
Design, build, monitor, and continuously improve perfect-fit case management applications faster than ever before. Empower your knowledge workers to resolve complex problems that require input from multiple sources. Add structure, context, and automation to improve productivity and reduce costs. Whether your "cases" take the form of incidents, investigations, or service requests, the OutSystems platform can help.
Reach Case Resolution Faster
Improve Visibility and Cross-team Communications
Simplify Compliance and Reduce Risk
Continually Improve Business Processes
City of Oakland addresses citizen concerns and improves transparency through Police Officer Complaint case management application
Empower Process Experts
No one knows the mechanics of your business processes better than the people that own them. Now they'll have the freedom and flexibility to create their own case management solutions. Designed specifically for non-IT users, OutSystems workflow builders allow both process owners and developers to optimize their business through an easy-to-use wizard that abstracts development processes and allows them to build applications in minutes, not days or weeks.
Reach Case Resolution Faster
Never miss out on important context with documentation and work notes that follow cases from creation to close. Break down data silos with integrations to any internal or external systems. Enjoy streamlined approvals with automated business rules that put the right task in front of the right approver to ensure your cases are resolved as quickly as possible.
Shepherd and Wedderburn is using OutSystems to build innovative systems for clients, including a case management solution that allows lawyers to handle 20 times more cases.
Improve Work Visibility and Cross-team Communication
Manage your workload more efficiently by prioritizing the most critical cases. Delegate to other team members when you need back-up or find that a case is outside your domain of expertise. Get the current status of shared work and easily collaborate between team members or departments.
BRI Security improved service and performance through work transparency.
Simplify Compliance and Reduce Risk
Compliance is complicated. Audits, reporting, new regulations, data restrictions—it's hard for a business to keep up. With OutSystems, you can trace all business transactions related to a case for easy audits and automate compliance processes to avoid fines.
GarantiBank meet strict compliance standards while digitizing complex end-to-end processes.
Continually Improve Business Processes
Use application analytics to get insights on SLAs, performance, and team workloads. Armed with this data, you can pivot resources and improve business processes in order to operate at your fullest potential.
Lloyds of London insurance broker Tysers built a cloud-based platform that consolidates processes and automates the end-to-end lifecycle of a policy.
Easy Integrations
OutSystems makes integration with existing and new systems simple. Configure an integration connector instead of writing (and rewriting) custom code. This is much faster and far less error-prone. And when you are ready to add IoT or AI/ML to your applications, we have you covered there, too.
Flawless User Experience
Deliver applications that are functional and beautiful. With more than 140 UX/UI out of the box patterns, templates, and controls, now you don't have to design and build from scratch. Run a single code base for all form factors regardless of device.
Keep Pace With Mobile
Mobile device screens, menus, buttons, and screen sizes are in constant flux, leaving mobile app developers scrambling. But not with OutSystems, as we regularly add support for new mobile operating systems so you can keep up with the pace of change.
Our advanced mobile features include:
UI library for cross-platform,
Pixel-perfect experiences,
Secure offline capabilities,
Prebuilt plugins for native device capabilities and sensors,
Extensible platform to build custom plugins for native SDKs.
Future Proof Your Case Management Apps
Applications built with OutSystems rely on standard architectures and frameworks. No proprietary components, runtime engines, or interpreters required. Your new case management apps are generated into a fully open, standard, optimized, and documented set of server and client components. And, your intellectual property remains yours.
No Matter Your Use Case, We've Got You Covered
Any style of case management…
Investigative
Incident management
Service requests
Across any industry…
Insurance
Banking
Government
Higher Education
Healthcare
Retail
Manufacturing
The Beginner's Guide to
Dynamic Case Management
What is dynamic case management? Who is using it and how can it help you prepare for the future of work?
The nature of work is changing from task-based to knowledge-driven, and now our supporting processes must change too. Get a better understanding of dynamic case management as a practice, and how it can help your organization operate more efficiently in the modern age of work. Download this eBook to learn:
Dynamic case management basics and how it stacks up to BPM
Workflow patterns and common use cases
Who uses dynamic case management software
Why modern application platforms and dynamic case management are a perfect match
How companies like FICO and American Integrity are using dynamic case management solutions built with OutSystems to solve their unique challenges
When to use dynamic case management as part of a larger digital transformation strategy
Get Your Copy
The Beginner's Guide to Dynamic Case Management Get the eBook