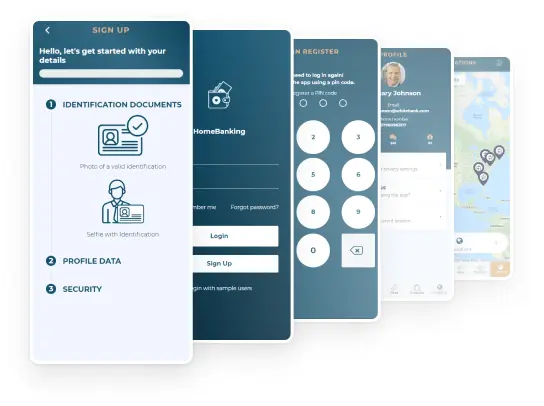 Frictionless digital onboarding journeys
Accelerate the creation of digital onboarding journeys to increase new customer conversions and decrease customer acquisition costs.
Creating Onboarding Journeys with OutSystems
Intuitive and personalized experiences
Create personalized experiences leveraging 100+ pre-built components that cover common digital interaction patterns.
Seamless experience, on all devices
Reach customers across their channels of choice. Create onboarding journeys once and deploy them across native mobile, PWA, web, tablet and chat.
Plug and play fintech for Banking
Use pre-built connectors to integrate third party-services, cloud capabilities or existing system like identity verification, authentication and document signature.
Companies Delivering Great User Experiences
Learn how ThinkMoney increased new customer conversions by 30% with a new onboarding journey built in just 7 weeks.
Read the Thinkmoney Story
Learn how Yorkshire Building Society built a new mortgage calculator in 3 months that resulted in 54% higher conversion rates
Read the Yorkshire Building Society Story