Maeda Corporation Escapes Notes Domino Legacy and Delivers Over 200 Digital Apps with OutSystems
1,000
Notes Domino apps to retire
>200
OutSystems apps developed
Japanese infrastructure services giant, Maeda Corporation, had used Lotus/IBM Notes for 25-years. In 2018, with thousands of Notes databases to migrate or shut down, Maeda started using OutSystems to modernize around 1,000 of these legacy apps. The company delivered over 200 modern and more powerful web applications in just two years—unlocking crucial corporate data with improved functionality and superior user experience. OutSystems is now at the heart of Maeda's digital transformation strategy.
App Modernization

Lotus Notes Rebuild

Operational Efficiency

Web Apps & Portals
Challenge
How to Escape a 25-Years Lotus Notes Legacy?
Headquartered in Tokyo, Japanese infrastructure services giant, Maeda Corporation, celebrated its 100th anniversary in 2019. The company has a long history of civil engineering projects delivered in Japan and worldwide, including some of the world's largest dams, roads, bridges, and airports.
Today, Maeda positions itself as a "comprehensive infrastructure services company." Developing new services places technology at the heart of this business transformation, and the firm is investing significantly in AI, IoT, and robotics.
"There's a knowledge revolution to support our transformation," says Kenji Hirota, Director of Information Systems, Maeda Corporation. "We're reinventing our processes, focusing on capturing and exploiting data as a corporate asset, and cultivating digital talent across our workforce."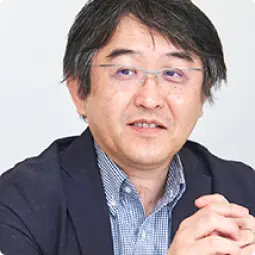 For a quarter of its existence, Maeda had been a heavy user of Lotus/IBM Notes and then Notes Domino, leading to a fractured landscape of 3,500 databases. To better exploit the large data assets locked in its Notes architecture, the company needed to migrate to the Cloud and embrace a modern application development approach.
Why Maeda Corporation chose OutSystems:
Speed-up development and improve agility

Deliver web and mobile applications

Enable continuous delivery
Solution
Migrating Large Data Assets from Notes Domino to a Modern Cloud Architecture
Having analyzed its application portfolio, around 1,000 of Maeda's legacy Notes apps were targeted for migration. The remainder would be decommissioned. The IT team defined two strategies, depending on the nature of the applications—migrate all capabilities, or migrate data only for view.
The company selected two database technologies to support structured and unstructured data. Structured data was migrated to SQL Server, and unstructured data (or "knowledge") was migrated to MarkLogic Server, an enterprise-class NoSQL database. The company selected OutSystems as its application development platform on top of both databases. The criteria that led Maeda to OutSystems included:
Class-leading integration—with OutSystems, Maeda would be able to quickly integrate both databases and any other systems that they required.
Superior front-end development—with OutSystems, the team would be able to easily deliver consistent and engaging user experiences across all device formats.
"We'd evaluated low-code application development tools a few times before," says Mr. Hirota. "But in the past, we'd always found such tools limiting."
Having selected OutSystems, Maeda's IT team collaborated with Japan-based OutSystems training partner, BlueMeme, to establish and upskill its new OutSystems development team.
"We used agile development as our reference model to structure the team and its processes," says Mr. Hirota. "The OutSystems platform standardized our development approach, and we were then able to transfer the skills and processes to other agile teams across the company."
Partner
BlueMeme Inc.(partner)
BlueMeme brings about improvement in the global competitiveness of the whole Japanese enterprise through the revolution of enterprise application development with innovational technology and...
Learn more about BlueMeme Inc.(partner)
Results
Notes Domino Migration Reaches Escape Velocity
Now that Maeda had established its OutSystems development team, the Notes migration started to accelerate, with multiple development teams working in parallel. "We continued our partnership with BlueMeme, increasing the number of development teams when demand dictated," says Mr. Hirota.
As a result, in the first two years of OutSystems development, Maeda delivered over 200 applications and completed its Notes Domino migration. It wasn't a one-to-one conversion, as the OutSystems applications had significantly more capabilities, hence cutting the required applications by around 80 percent.
The new OutSystems applications represented a leap forward for user experience, as the following examples illustrate:
Full-text search analysis of attachments—provides users with summaries of attached files to improve user experience. The team had not been able to provide this kind of convenience with Notes Domino.
A faceted search capability—allows users to narrow down search results by applying multiple filters based on preset dimensions and search conditions.
One of the things Maeda likes best is the way that OutSystems has streamlined its DevOps infrastructure and processes. The company used to build its own DevOps environment using a proprietary operations support system. But maintaining the environment took too much effort, therefore diverting resources away from innovation. With OutSystems features like one-click publishing with dependency checking, much of the DevOps heavy lifting has been automated.
Having proven the speed and power of OutSystems development, Maeda is now extending its use of modern application development beyond the Notes Domino migration. The company expects to use OutSystems to meet a wide variety of application needs, including core systems and high-value systems of differentiation.
Given the importance of faster high-quality development to meet Maeda's digital transformation goals, the company expects OutSystems to play an even more significant role in the future.