Diese Website ist zum Teil ins Deutsche übersetzt. Einige Inhalte sind weiterhin auf Englisch.
Inchcape Halves Port Call Cost Estimation Time with a New Digital Process and Portal
>1000
port calls per month
Every day across 2,500 ports worldwide, Inchcape Shipping Services provides the local expertise ship owners, charterers and managers need to ensure port calls run smoothly. Increasingly, Inchcape uses digital technology to provide the transparency and trust that underpin long term customer relationships.
With a new digital process delivered with OutSystems, Inchcape has halved the time required to prepare port call estimates. Results include superior customer experience, increased data accuracy, and an improved user experience for its hub staff and local port agents.
Business Process Management

Case Management

Customer Experience

Digital Core Systems

Legacy Modernization

Operational Efficiency

Web Apps & Portals
Challenge
Gracefully Retiring a Legacy System
Inchcape Shipping Services provides the local knowledge and means to plan and execute global port calls more efficiently. The company has over 240 proprietary offices across 68 countries and a team of more than 2,900 dedicated professionals.
Its largest customers use a global hub to interact with Inchcape. So, whether they are planning port calls to Acapulco, Zanzibar, or any other port around the globe, these customers benefit from a global contract, consistent processes, and transparent information. This approach sets Inchcape apart as a truly global player in an otherwise fractured market with thousands of local—and often small—port agencies.
Inchcape's two largest customers account for over 1,000 port calls every month. Such volume means both Inchcape and its customers need an optimal process to ensure that planning, costing, and execution of each port call goes as smoothly and accurately as possible.
"There are many variables which affect the cost of a port call," explains David Wonfor, Global Head of Operations Services at Inchcape Shipping Services. "These include the port, the terminal, the kind of vessel, its size, the type and quantity of cargo, whether it is loading or discharging, and a wide range of optional and mandatory in-port services."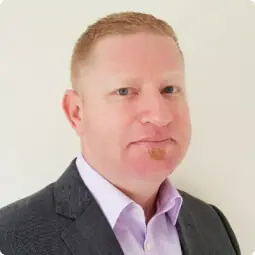 Using data from the vast number of port calls that Inchcape has administered over the years, it's possible to accurately predict what a port visit will cost. These cost predictions are known as BaseLine Templates, or "BLTs" in short.
Inchcape is transitioning all customers from a legacy system called PASP to its new core operating systems called Optic. As the historical costing information needed to create BLTs came from PASP, Inchcape needed a new way to manage BLTs so that it could shut down the legacy system.
With a looming deadline to transition its two biggest customers to Optic, Inchcape needed to launch its new BLT system inside six months.
Why Inchcape chose OutSystems:
Increase professional developer productivity

Speed-up development and improve agility

Deliver web applications and portals
Solution
Faster Delivery Calls for Co-Delivery
Having recently implemented a system called One DA using OutSystems, Inchcape was confident that using the OutSystems platform would help them build the new BLT system around three times faster than traditional coding.
Inchcape wanted to ensure its system integrator Hexaware Technologies could take ownership of the new system to deliver enhancements in the future. However, at this stage, Hexaware was just starting as an OutSystems delivery partner. So, Inchcape decided that a co-delivery approach was the best policy.

OutSystems and Hexaware both allocated a four-developer scrum team to the project. During the 10-week development project, skills transfer equipped the Hexaware team to take full ownership of the new system for future maintenance and enhancement.
Hexaware scrum team started by taking the free OutSystems web developer training course and certifying their developers.
With these foundations in place, the two scrum teams and Inchcape business representatives kicked-off the project with a two-week initiation phase. Deliverables included:
Persona definitions
User stories
Processes
Backlog prioritization
Design of the project architecture
Initial project plan.
At the same time, an OutSystems UX/UI expert created an OutSystems UI template—known as a "Live Style Guide"—to ensure that the user experience for the BLT system and Optic would be consistent including branding and look and feel.
The development phase lasted ten weeks, structured as five two-week sprints. Development ran ahead of schedule, which allowed the team to implement additional features, including dashboards, UX enhancements, and other user productivity improvements.
"The project went extremely smoothly," explains David Wonfor, Global Head of Operations Services. "We delivered on time and exceeded the scope. This was all the more impressive, as we identified additional business-critical requirements during the project."
Apart from the speed advantage provided by OutSystems, visual development improved collaboration between developers and business stakeholders, as business subject matter expert Jamie Ward confirms. "This was my first experience as a product owner," says Jamie. "The whole development process was really smooth, from the initial phase of scoping of storyboards through to development sprints and handling changes. Most importantly, we delivered more than expected and on time."

Results
New Portal and Digital Process Cuts BLT Estimation Time in Half
The legacy system severely hampered the old BLT process. The lack of a web portal meant that the information collection and verification process involved Excel templates emailed between the Global Hub team, local port agents, and port-based service providers.
This approach to data collection and verification made the process impossible to measure accurately. Worse, if an email was overlooked, significant delays could ensue.
The new BLT process is totally digital. A modern web portal has replaced Excel data collection and manual emails. Now users receive workflow alerts from the portal for any tasks they need to perform.
BLTs are populated from enterprise master data, and data collection and verification all occur via the portal. Now everything is centralized, the process is entirely measurable, making it much easier to meet SLAs and ensure quick turnaround of cost estimates to clients.
The new BLT system developed on OutSystems exposes data via a secure API. This enables relevant BLTs to be accessed from within the Optic system, providing a seamless user experience. This is crucial because the ultimate purpose of BLTs is to enable the comparison of estimated port call costs to actual costs—a critical contributor to the transparency and trust that Inchcape's customers value.