Diese Website ist zum Teil ins Deutsche übersetzt. Einige Inhalte sind weiterhin auf Englisch.
OutSystems Education Program
Give students a head start on a rewarding career
Preparing Tomorrow's Tech Leaders Today
Everything you need to offer students training, knowledge, and practical experience
Free OutSystems Education license
Training materials for teachers and a sample curriculum to get you started
Connection with industry experts for mentoring
Ensure your students have the right skills for their future. Team up with OutSystems Education Program to create a customized curriculum using our technology and methodology.
OutSystems has been partnering with colleges and universities since 2004
So really, this event was so fun. Genuinely! And, even as a non computer science person, I feel like OutSystems is easy enough to learn and use that it doesn't even need to be a requirement anymore!
9000+ Students
Our Hackathons and events are always a success with students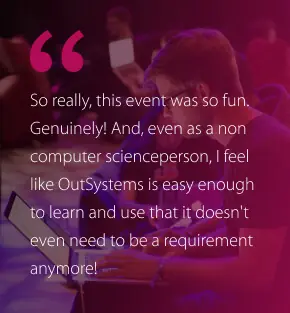 100+ Institutions
Professors enthusiastically endorse teaching OutSystems
Hands-on exposure to technologies like OutSystems is a competitive edge over other recruits in the overcrowded talent market.
Jeffrey Howells, Department of Management Information Systems Lecturer
University of Georgia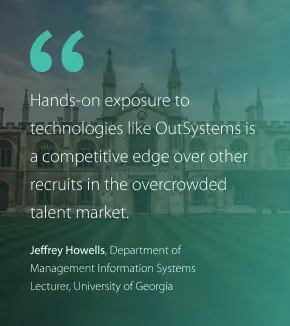 Schools using OutSystems:





Schools using OutSystems: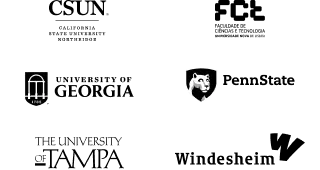 Teach low-code in partnership with the market leader
Low-code is the new frontier. Forrester says OutSystems is the low-code pioneer and pace setter.
Why would you want to partner with anyone else?
Look who's eager to recruit your talented students





Thank you for your interest.
We'll reach out to you with more details soon.