ITE students win awards by leveraging the OutSystems low-code platform to build innovative and agile apps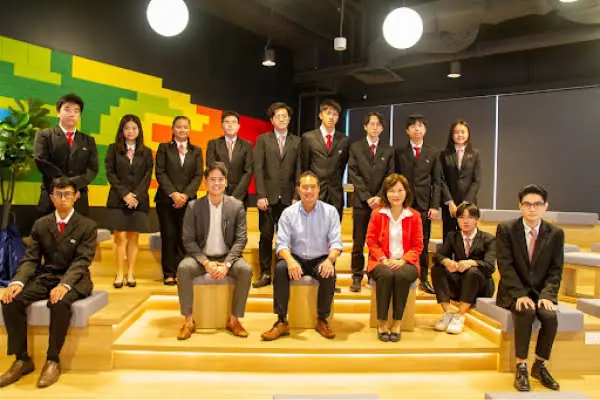 Student participants of "Coding4All Challenge 2022" with Mr Leonard Tan, Regional Sales Director, OutSystems Singapore, Mr Tan Kiat How, Senior Minister of State, Ministry of Communications and Information & Ministry of National Development, Ms Low Khah Gek, Chief Executive Officer, ITE (from left to right)
OutSystems, a global leader in high-performance application development, and the Institute of Technical Education (ITE), announced the winners of its first low-code hackathon titled "Coding4All Challenge 2022", held today at ITE College East. Under the theme "Better Life, Better Business, Better Worlds", 21 competing teams, across three ITE colleges participated in this challenge, and undertook two training boot camps. There they learned how to maximize the use of the OutSystems platform to build viable business solutions.
The teams were judged based on how scalable and innovative their solutions were. The winners were presented with awards at the ceremony held today where Mr Tan Kiat How, Senior Minister of State, Ministry of Communications and Information, graced the event as the Guest of Honour.
The "Coding4All Challenge 2022" is open to all ITE students in Singapore, including those from the School of Electronics & Info-Comm Technology, and aims to introduce students to low-code platforms. This follows the MOU signing between OutSystems and ITE in March of last year, which saw the launch of a new Solutioning Centre in ITE College East to empower students to stay future-ready for the new age of application development.
OutSystems is committed to fostering a pipeline of tech talent within Singapore. Efforts such as the low-code hackathon are in line with the government's commitment to building a vibrant and secure digital nation, and driving digital education amongst the future workforce.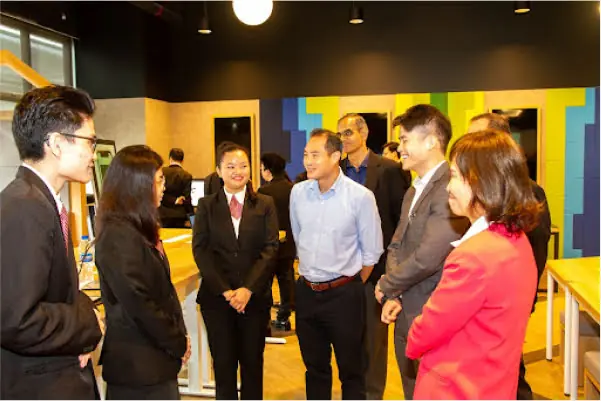 Mr Tan Kiat How, Senior Minister of State, Ministry of Communications and Information & Ministry of National Development, touring student project booths at the award ceremony
Minister Mr Tan Kiat How said: "I welcome more of such partnerships between industry and ITE, particularly in the area of digital technology. Through such partnerships, we are equipping our ITE students with important real world skills on using technology to solve business problems. We encourage employers to recognise and value such competencies in our ITE graduates."
"We are excited to deepen our partnership with ITE to train students to build agile applications through this Hackathon program. All participating teams have showcased outstanding innovative solutions and I am thoroughly impressed by their drive to learn more about low-code. As the demand for digital talents continues to rise in Singapore, we hope competitions that offer real-life scenarios and the newest technology will encourage the younger generation to explore software development on low-code platforms like OutSystems." said Leonard Tan, Regional Director of Singapore, OutSystems.
Ms Low Khah Gek, CEO, Institute of Technical Education, said: "I'm glad that this challenge was open to all ITE students regardless of the courses they study. Software development may appear intimidating to some but this challenge made learning fun. Students were able to step out of their comfort zones and build software that could potentially solve real-world problems. The new skills gained would be particularly useful for their personal development and preparation as the future workforce. We also have OutSystems to thank for being a supportive partner, allowing some of our students to further hone their skills through internships with OutSystems partners."
Sharing his Hackathon journey, Chee Wei Long, a student from Higher Nitec in IT Applications Development at ITE College East, said: "The challenge provided an opportunity for me to develop an app with the ease and speed I thought was not possible. It is very satisfying to see my ideas come to life."
About Institute of Technical Education
The Institute of Technical Education (ITE) was established as a post-secondary institution in 1992, under the Ministry of Education. ITE is a principal provider of career and technical education and a key developer of national skills certification and standards skilling Singapore for the future economy. It offers three key programmes - (1) Pre-Employment Training for youths after secondary education (2) Continuing Education and Training for adult learners and (3) Workplace Learning and Work-Study Programmes with employers. Under its 'One ITE System, Three Colleges' Governance Model, ITE has three Colleges - ITE College Central, ITE College East and ITE College West.
For more information, please visit https://www.ite.edu.sg
Content you can't miss
OutSystems Training and Certifications Playbook
Looking to ramp-up or upskill your team with OutSystems? Learn how in this playbook.
Gartner's Guide to App Modernization
Learn the best practices for application modernization with Gartner. Get the insights to move beyond legacy applications and maximize success.
AWS & OS Customer Facing Datasheet
Combining OutSystems with AWS enables your organization to reduce time, resources, and cost.
Journalists and analysts can contact us directly at pr@outsystems.com