Este site está parcialmente traduzido para o português do Brasil. Você pode encontrar algum conteúdo ainda em inglês.
Lendr Builds 5 Apps in Under 12 Months with Just 2 Developers
5 apps
built in under 12 months
3 months
to deliver the first two apps
70% less
development effort compared to C#
With a reliance on C# and a small team of in-house developers, Lendr needed a platform that could accelerate development across the board, including front-end, back-end, employee, and customer experiences.
With OutSystems, it built five apps for staff, clients, and brokers in under a year, streamlining the way it delivers its working capital and factoring solutions. It even launched a brand-new app in under six hours to help small businesses apply for PPP loans during the COVID crisis.
Business Process Management

Case Management

Customer Experience

Digital Core Systems

Operational Efficiency

Web Apps & Portals

Challenge
Overcoming Bottlenecks in a Small Dev Team
With a focus on resourcefulness and convenience, Chicago-based Lendr provides fast working capital and factoring funding for small businesses across the US. But with just four developers and one architect serving the whole organization, developer resources quickly became a significant bottleneck.
"It was the ever-present problem of not having enough people," says Nick Mates, VP, Operations & Technology at Lendr. "There was always a growing backlog of requests from our internal users—and we didn't have any external applications at all."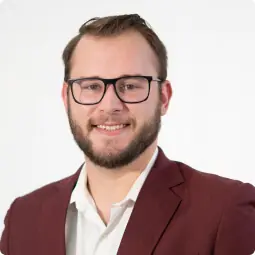 In the FinTech space, intuitive apps and streamlined experiences—both for internal and external users—have rapidly become table stakes. Lendr faced a decision. Should it expand its C# development team? Or, could it find a platform with which it could accelerate development without adding significant headcount or expenditure?
Why Lendr chose OutSystems:
Speed-up development and improve agility

Empower professional devs and business devs

Deliver public-facing web apps and portals
Solution
Rapid Development for New Workflows and Journeys
After assessing various low-code application development providers, Lendr chose OutSystems for its ability to integrate with its existing .NET infrastructure and deliver robust front-end and back-end support for all its user journeys.
"The OutSystems platform has extensive capabilities," says Nick. "And it's based on C#, which was a real advantage for our in-house developers." He was the first to adopt OutSystems, attending a bootcamp to get up to speed quickly. OutSystems partner Netlink also delivered a two-week consultancy project to support the team as they learned about the architecture and OutSystems development best practices.
Within three months of adopting OutSystems, Lendr had already completed two apps: one portal for clients and another for its broker partners. The client-facing app allows Lendr's clients to check balances, review their information, request renewals, and more through a single portal.
"As well as completing self-service digital onboarding, Brokers can use their app to securely submit new deals for underwriting and attach relevant due diligence documents. Once everything is uploaded, the system automatically notifies Lendr's sales and underwriting teams.
"Those external journeys were a major priority for our executive team," says Nick. "So, it was great to be able to launch those apps so quickly using OutSystems."
That initial project was followed by building an app for syndicators—third parties that contribute to fundings—which enabled easy access to allocations, statements, and due diligence documents.
The team then turned its attention to its internal user experiences. It built an environment that brought together all the accounts, user profiles, and data from the three external apps, helping the customer support team manage their client relationships more effectively.
"The modular approach that OutSystems provides meant we could develop microservices quickly, and reuse them between apps," says Nick. "It's much easier to build a solid architecture than in traditional development environments."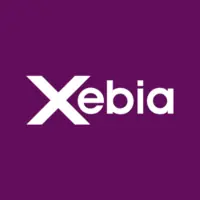 Xebia is an IT Consultancy and Software Development Company that helps the top 250 companies worldwide embrace innovation, adopt the latest technologies, and implement the most successful business...
Learn more about Xebia
Results
Faster Development Pays Off During the COVID Crisis
Now, just one year after starting with OutSystems, 70 percent of Lendr's development is completed on OutSystems—a dramatic shift from its previous 100 percent C# reliance.
Its client portal serves more than 400 businesses, covering as many as 700 end users, while over 150 partners use the broker portal. Lendr completed these apps more than twice as fast compared to its previous development methods. By Lendr's estimate, it would have previously taken seven developers around eight months to deliver the two apps it delivered with OutSystems in just three months.
The client portal also replaces manual email-based workflows, delivering serious time savings for Lendr's teams. With clients managing their own accounts, Lendr saves four hours of collections agent labor a week, and the sales support team spends 45 minutes less on each funding. Overall, Lendr estimates a saving of over 1,000 hours thanks to their streamlined operations.
The advantage of developing on OutSystems became very clear during the COVID crisis. The team needed a solution that could support its clients through the application process for Paycheck Protection Program (PPP)—vital assistance for small businesses disrupted by lockdowns.
On the morning of April 3rd, 2020, Nick and the team finished gathering Lendr's PPP app requirements. Just six hours later, Nick launched a fully functioning app that helped clients identify available funding and auto-fill applications using their Lendr account information.
Over 100 existing clients had their PPP applications expedited this way. And more than 150 new businesses engaged with Lendr for the first time as a result of finding the app through organic search.
After Nick's early success with OutSystems, Lendr identified two more staff in its underwriting team to start developing on OutSystems. The combined team of "citizen developers" and pro-developers now collaboratively use OutSystems to build solutions faster for Lendr and its customers.