Webinar -

On-Demand
From Idea To Operationalized Application In Weeks, Not Years
In partnership with 

 and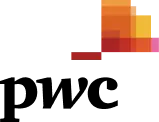 Wondering how you can use the power of low-code to increase business results and reduce development time?
Join this on-demand webinar where we showcase how manufacturing organizations can benefit from low-code and how to go from prototype to operationalized application in just weeks.
Some of the topics covered in the webinar include:
How to implement a digitalization architecture with DataOps
The value of fast development using low-code
How to use fast prototyping while ensuring value generation
Live Application Demo with Aarbakke: See how this manufacturing company broke down the walls between separate systems and optimized cutting tool usage.