Webinar -

On-demand
Bridging the Divide and Transforming Care
With Sapphire© Digital Health Platform
Watch Now
Thank you for your registration!
You will receive an email with further details!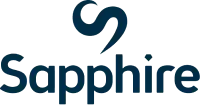 With consumers' rising demands and emerging digital technologies, adapting to changes has raised the bar for many healthcare facilities to reconsider their care services and operations. Adding to these challenges, the pandemic further amplified these challenges acting as a "change catalyst" in many cases. Between standing for patient safety and quality of care on one side and keeping up with the ongoing challenges of the digital era on the other, healthcare facilities are looking to bridge the divide while staying on top of their care delivery.
Join us, OutSystems and Sapphire©, for a very exciting and inspiring session as we unfold how you can utilize data and science in building and operating resilient healthcare systems that can equitably help you accelerate towards achieving a shared global goal. In this session, you will hear it live from healthcare experts and industry peers as they share how they managed to transform their healthcare operations, revamp patient experience and revolutionize the delivery of care through Sapphire© HMS Platform.
In partnership with OutSystems, Sapphire© HMS was developed as a complete digital health platform comprising a suite of plug-and-play components that fully aligns with the directives of digital transformation and healthcare accreditation bodies to digitalize healthcare services and provide a paperless hospitalization experience. Additionally, Sapphire© HMS can be deployed and customized to fit the needs of any hospital or healthcare facility in weeks or months, rather than in years.
Join this virtual event to learn more about how Sapphire© can help you:
Elevate patient experience and satisfaction
Empower caregivers in providing the highest quality of care
Realize the power of R
Digitalize your care operations and care delivery
Transform your healthcare facility towards a seamlessly connected paperless hospitalization experience
Hear it live from healthcare experts and professionals running Sapphire© in their facilities
Agenda:
Introduction & Welcoming - ATC
- Speaker: Omar Shraim, CIO, ATC ISD
Sapphire Intro - ATC
- Speaker: Samar Aoun, Head of Sales, ATC ISD
Session 1: Patient Experience
- Patient Journey Video
- Speaker: Dr. Saad Al-Dosari – Director of Sabah Al-Ahmed Urology Center, Kuwait
- Speaker: Sara Abul – Head of Medical Records at Maternity Hospital, Kuwait
Session 2: Caregiver Empowerment
- Speaker: Ph. Hawraa Mahdi Alhusaini – Senior Pharmacist at Al-Adan Hospital, Kuwait
Session 3: Paperless Hospitalization (Emergency)
- Speaker: Dr. Ahmad Al-Sayed – Emergency Doctor at Al-Adan Hospital, Kuwait
Open Q&A
Speakers

Grant Amos
Regional Account Manager Middle East
and Africa at OutSystems

Dr. Ahmad Al-Sayed
Emergency Doctor
at Al-Adan Hospital, Kuwait

Ph. Hawraa Mahdi Alhusaini
Senior Pharmacist
at Al-Adan Hospital, Kuwait
Omar Shraim
CIO
at ATC ISD

Dr. Saad Al-Dosari
Director of Sabah Al-Ahmed
Urology Center, Kuwait

Samar Aoun
Head of Sales
at ATC ISD
Sara Abul
Head of Medical Records
at Maternity Hospital, Kuwait