NextStep
2020
Ready for a Changing World
It's a wrap! But still early to roll the credits.
Whether you missed NextStep or simply want to revisit your favourite sessions, we got you covered.
With over 8.000 attendees from all over the world, we want to give you a special thank you for helping us make this the biggest NextStep ever—even apart.
THANK YOU!
The new generation of developers work faster, more efficiently, and more imaginatively than ever before. 
NextStep is the place to learn everything you need to know, and to meet the OutSystems community of customers and partners already investing in the future of modern application development.
What you can do at Virtual NextStep 2020

Learn
Get certified. Learn about the latest technology innovations and product capabilities. Participate in nearly 50 breakout sessions covering everything you need to know. From getting started with OutSystems, to more than 15 in-depth technical how-tos.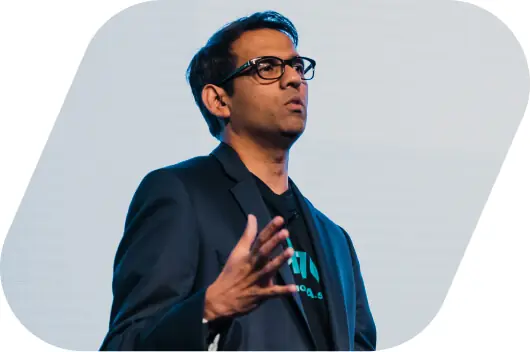 Transform and Innovate
Hear from other business and IT leaders about how they managed digital transformation within their own companies. Hear what industry experts have to say about the future of application delivery. And, get a first-look into the OutSystems product roadmap so you can start planning for your next big thing!
Thank you for registering.
You will receive email updates for the agenda, speakers and other relevant information about NextStep 2020.
We have adopted a code of conduct for this year's event.
Please read it here.