NextStep 2020
Ready for a Changing World
What Is Nextstep?
The new generation of developers work faster, more efficiently, and more imaginatively than ever before.
NextStep is the place to start changing the way software is built and learn everything you need to know to create apps quickly, right, and for the future.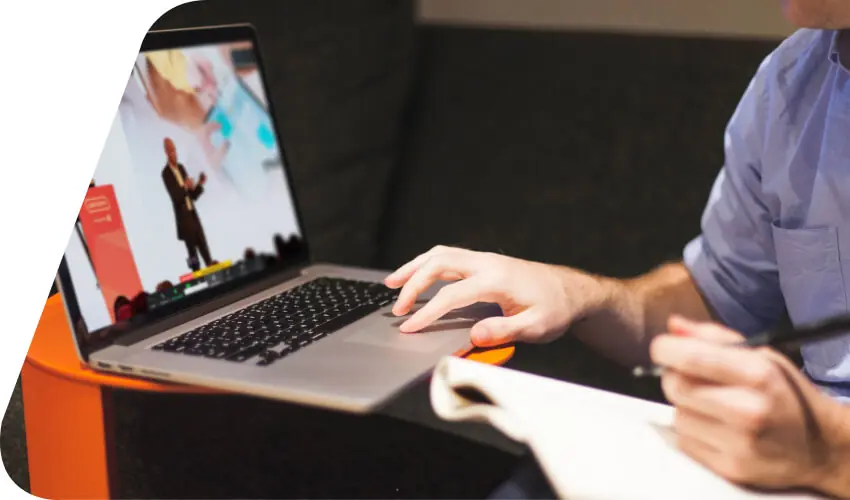 Keynote Highlights
Unleash the power to innovate through software—that was the motto behind this year's keynote.
Take a sneak peek to learn all the exciting new tools and capabilities announced that will help you achieve just that.
Is NextStep for Me?
From technical and business sessions, to jump start, hands-on training, NextStep brings you content designed for the different areas and needs of your business.
The Best Content Is Waiting for You
Choose the best seat and enjoy a variety of tracks with real innovation stories, disruptive thinking, and jaw-dropping technology.
Front-row guaranteed.
Keynote
Discover the vision of OutSystems and how it is helping companies around the world deliver modern applications at the speed of business.
OutSystems
In Real Life
Hear from real OutSystems customers how they're using the platform to break the boundaries of innovation, while tackling their app backlog and achieving their digital transformation goals.
OutSystems Adoption Best Practices
Learn from our Customer Success experts as they share some of the best practices to help you adopt and get the most value out of the OutSystems platform.
Intro to OutSystems
Get a taste of what it means to develop with a modern app development platform with a jumpstart session specially designed for beginners.
Tech Tracks
Explore the latest products and tools that you need to add to your developer toolbelt to support your company's digital initiatives.
Thank you for registering.
You will receive email updates for the agenda, speakers and other relevant information about NextStep 2020.