The Most Popular Screen Templates in One Easy-to-Find List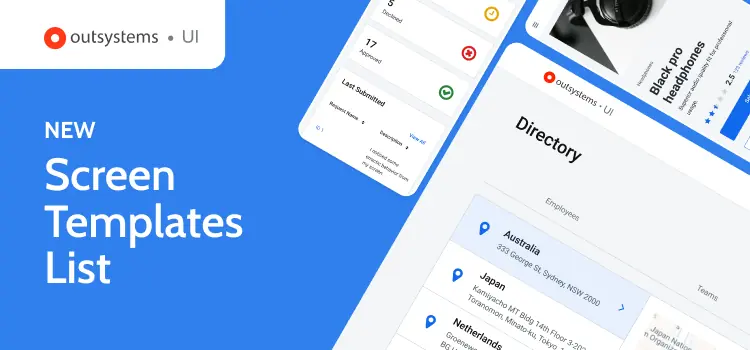 Easily find the most popular screen templates for both Reactive Web and Mobile apps, now displayed in a single discoverable list within the OutSystems UI framework. With improved UI and clearer, more descriptive language, the most widely used templates have been combined for improved findability, allowing you to customize them according to your use case and speed up development.
Discover the new screen templates list.