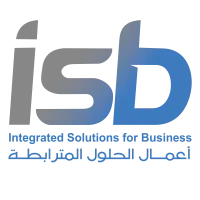 Integrated Solutions for Business
About
Established in 1997 as a local company, Integrated Solutions for Business is a leading solution provider, specializing in the provision of total information solutions.

ISB has a proven history of successfully serving customers across the Middle East and boasts an impressive repertoire of successful project implementations in numerous sectors including government, banking, education, healthcare, and industrial.

The company's presence includes operations and investments in Saudi Arabia, Lebanon, the UAE and Kuwait and its customer relations extend across the eleven countr...
This partner is still submitting projects. Come back soon.
Solutions Built With OutSystems
This partner is still submitting solutions. Come back soon.
There are no customer reviews
Certifications
3 Reactive Developer
3 Associate
1 Traditional Web Developer
1 Associate
1 Pre Sales
1 Associate
2 Sales
2 Associate