The new OutSystems cloud application platform
Code named Project Neo, our new platform will redefine the developer experience by enabling organizations to build cloud applications that scale to hundreds of millions of users. OutSystems is combining a state-of-the-art, cloud-native architecture and modern CI/CD practices that can turn anyone on your team into an elite software performer.
Early acclaim from developers and industry analysts
Get ready for 100x developer productivity
Project Neo will establish a new era in developer experience, enabling massive development team productivity without sacrificing expressiveness or capability.
If you can dream it, you can build it.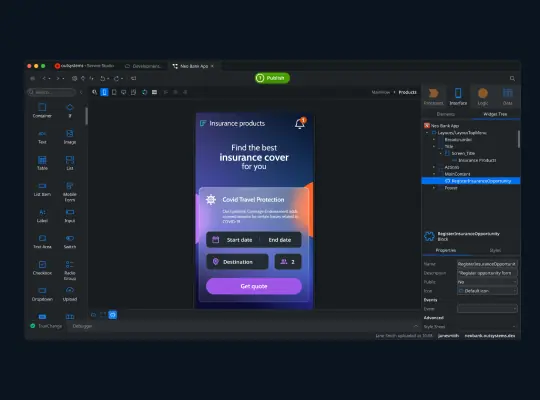 State-of-the-art Architecture
New, modern cloud architecture is designed to be state-of-the-art forever – even as innovative new cloud services are continually introduced. Imagine your application development platform is always on, always up-to-date, massively scalable, and secure from end-to-end. That's Project Neo.
Serious Productivity 
Project Neo will feel like adding a thousand developers to your team, with the productivity you need to compete in a cloud-first world. Decimate your backlog with easy, measurable increases in speed, and free your developers to seriously differentiate your apps and your business.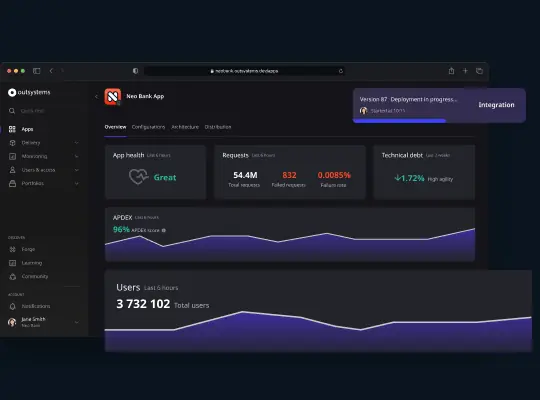 Serious Apps
You need unique applications for your business and your customers. Project Neo will give your team the power and flexibility to build state-of-the-art, cloud apps that auto scale to millions of users as your organization and usage grows. Build any app you need to modernize and accelerate your business.
Built for Change
Developers are building 100x more code than they were a decade ago. Are you ready for what's next? As fast as technology changes, Project Neo keeps pace. Automatic and continuous updates with the latest cloud technologies means your team keeps building and we take care of the rest.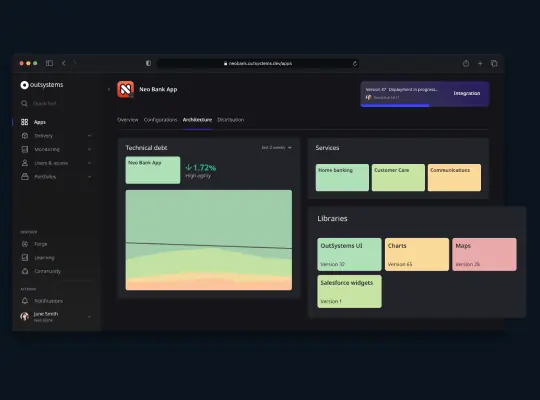 Early Access Program
Join the OutSystems early access program (EAP) and work hand-in-hand with us to shape the future of the OutSystems platform.
OutSystems is the most widely used low-code development platform on the planet. Start with a demo and free trial today, and you'll start building your first app in weeks. Then you'll be on the fast track toward Project Neo when you and the platform are ready to go!
Building applications fast, right, and for the future