Webinar -

On-Demand
Digital Transformation in Healthcare
How USACS is Keeping Up with the Pace of Change and Saving Millions
Watch Now
Thank you for registering to the webinar!
You will receive an email with all the event details.
Big data, mobile, and cloud technology have forced the healthcare industry into the digital era. Patients and doctors expect easy access to information and coordinated experience across every touchpoint.
To keep up with the pace of change and needs of physicians and patients, USACS looked to the OutSystems low-code platform for help. Today, the new portal enables much greater collaboration, while also saving the company over $1 million per year.
Join USACS' Vice President of Technology, Jesse Eterovich, as he walks us through how low-code has allowed the organization to:
Rebuild their entire legacy portal in a few months
Replace a variety of legacy apps, including Lotus Notes
Break siloed tech stacks to offer greater transparency
Ensure the governance, compliance, and controls that can withstand SOC, HIPAA and HITRUST audits
Speakers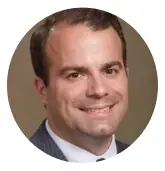 Jesse Eterovich
Vice President of Technology
USACS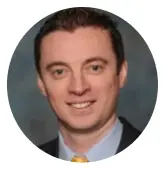 Michael Douglas
Product Marketing
OutSystems