In collaboration with: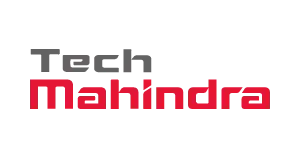 Business markets are getting hotter, no matter the size or industry. There are always new and disruptive competitors joining in, customers are getting more demanding, and regulations are changing. There's increasing pressure to upgrade existing technology, which means you not only have to build the "new," but many times you also have to rebuild the "old" to work like the "new." Ultimately, customer experience and adoption dictate if a particular business is going to win or lose.
This is where the real challenge begins. Customer expectations are not static. They change by the minute, which forces businesses to have dynamic systems that are capable of adapting to the customer's needs—fast. And if this wasn't challenging enough, you still need to consider different devices, from desktop and tablets to smartphones. All with the right time-to-market.
So, it's no surprise that IT departments are reaching the tipping point. If, in the early days, all they had to do was to maintain and provide data, now they have a strategic role in facilitating digital transformation and ensuring customer loyalty. They must not only deliver faster and with quality, but also enable the speed of change.
The Solution: Low-Code Development
At Tech Mahindra, we've been seeing these digital transformation challenges for quite a few years now. But, with over 30 years of experience, we've found the key to unblocking the development limits of IT departments and giving them the power to react to those challenges. And that key is low-code development.
Low-code development is all about delivering faster and enabling the speed of change. In other words, a business requirement that would take longer than six months (and maybe even years) to see the light of day can take a few weeks or months, depending on the project's complexity, with low-code. From a business perspective, the perks are obvious. The speed creates a "wow effect" and raises the level of satisfaction of customers, securing a stronger user adoption and engagement with them.
So, where the business once put pressure on IT to deliver faster, now they're both working together at the same pace toward the same goal: the happiness of the customer.
The adoption of low-code has also solved a common internal issue. Traditional technology usually needs large and diverse teams that are mainly composed of hard-to-find experienced developers. With low-code development, the size of the teams can be much smaller. You can train people quickly and build teams that are a mix of experienced and more junior developers. It's economical; it's faster; it's much more agile. Once the team is assembled, it's easy to pick up the work and start developing the applications. And, since the code is visual and much easier to read, developers can pick up the code written by other developers and even work on multiple projects.
Building a Low-Code Center of Excellence
Given that most of our customers are in highly competitive markets, we've been using the OutSystems low-code platform to support their digital transformation needs and deliver innovative and customer-centric solutions.
It's a big advantage for our customers and for us. It puts us in a spot where we can propose a platform they can use to rewrite or rebuild their modern and legacy applications much faster at a cost that is much lower when compared to maintaining an application in .NET, Java, or Lotus Notes. Plus, OutSystems integrates seamlessly with existing systems and has thousands of components that our customers can easily integrate into their apps. They can even add their own custom code if they want.
With certain customers, we're even creating OutSystems centers of excellence, where several departments are already developing new applications by following guidelines we've established together that align with the organization's standards. We are constantly adding reusable components to their libraries to make the fast "faster."
Now, IT and business can be closer than ever.
Are You Struggling with Digital Transformation?
If you're struggling with delivering unique customer experiences in your digital transformation, talk to us about how we can help you deliver faster and better with OutSystems!